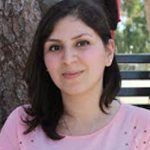 Amani is one of our CMA exam bloggers. She writes for us every Tuesday.
When we pursue the professional certificates, the utmost important thing is to master time management and to solve practice problems correctly. Without these two, the possibility of achieving the passing score moves further and further away. It is not enough to rely on experience and our background in accounting, costing and managerial functions.
How Do You Approach the CMA Practice Questions?
There are different approaches to prepare for the exam. As suggested by Gleim and other review courses, one should study a unit or section first, solve the related practice problems within the section, then go back and repeat the parts that you didn't score high enough in. This approach is shared by Vinoth in his post here.
However, this didn't work well for me. Knowing that my study time will span for almost 4 months, I feel like I have memorized the questions without the need to go through the thinking process.
Despite the fact that the scores were getting higher, my confidence level, ability and time management skills didn't improve.
After noticing this trend in the first five units (out of 13 in Gleim), I wanted to try a different approach. I decided to focus on the material and skip the questions in the test prep for the time being. Only after I finish reading the material I went for the Gleim CMA practice questions.
My goal was to solve as many questions as I could fit in a day. I took many 20-question quizzes for each unit, and didn't move on until I felt confident enough. With this strategy, I was able to solve problems in different scenarios. The more you practice, the more ideas and tricks you get to know.
The essay part was harder for me to tackle. I designated two days to go through all essay questions in the test prep and the book. It was far more time consuming and frustrating than the multiple choice questions. Nevertheless I kept going. I also referred to this page for more helpful and in-depth tips for the essays.
By doing this, I attempted every question in Gleim test prep, and there were many! It took me almost two and a half weeks to complete (3 hours a day after work, and 6 hours on weekends). But it was well invested time as I truly believe that this approach is most effective in improving my results.
If you are still postponing the practice or think that the materials by itself is enough, I encourage you to reconsider…
From Stephanie
Another interesting post Amani! The Gleim way worked for me but you are totally right it isn't for everyone. Got quite a few SOS from readers.
Your approach looks very workable and thanks to this I can now recommend an alternative way to work through the test prep.
Looks like you are all ready to take the exam?
The following two tabs change content below.
Amani
Hello, I am from Jordan and a recent graduate. I have passed Part 1 on my first try after 4 months of studying. I accepted a teaching position for a CMA review course and therefore have to postpone my Part 2 to 2016.