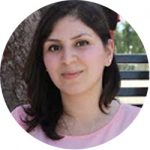 Amani is one of our CMA exam bloggers. She writes for us every Tuesday.
Firstly and most importantly I want to discuss this little incident that happened the other day.
ACCA vs CMA
We had an external audit auditing my company and through our talk I found out she is pursing the ACCA certificate. I encouraged her to keep going and informed her that I am following the CMA, but in my mind I was thinking, she may have made a mistake by starting with the ACCA instead of the CMA.
As you may know, CMA holders are granted ACCA exemptions from around 7 exams, meaning you'll have fewer ACCA exams to take and you have already gained the CMA certificate.
Having said that, by finishing all ACCA levels she would absolutely gain more knowledge than regular CMA holders, as the ACCA material covers more topics than the CMA.
But this little incident taught me the importance of researching anything you plan to start and commit to, always do a small search, ask around, see what people are doing and then choose the best path for you, because you never know when you might find a shorter, better way to get the same results.
Falling Behind Schedule?
On another topic, the last two weeks were rough on me. I had lots of pressure at work, couple of CMA lectures which needed a lot of preparation, and one interview with a new teaching center who required that I prepare a small presentation to show my teaching skills.
All of that delayed my study, and I fell four days behind my schedule. I tried to compensate for those lost days and luckily I was able to catch up with the delay and now I am only one day behind.
Today I have less than one month left for my exam, and I'm currently conducting a general review of the material and I will start solving questions tomorrow as planned in my earlier post. But the weird thing is, this time I don't feel the pressure to excel as I used to in part one. I can't really tell if this is a sense of carelessness or peace and confidence.
Also, this time I'm leaving a little room for failure, although I don't accept it, I don't accept to fail the exam, but at the same time I don't want to push myself over my limits, especially that I'm currently dealing with many things and I am afraid that something might slip away from my control. I don't know if this makes sense to you, but this way if i didn't pass the exam (hopefully i will) it will not be like a huge slap on the face.
Share your thoughts with me, how do you feel about your coming exam?
Note from Stephanie
Amani, thanks for sharing your thoughts. It reminds me a lot of my own when we went through our own journeys.
I agree that it is very important to do proper research before making a decision as big as taking on an accounting exam. Sometimes, people find it overwhelming to plan the whole path, so they just start and see how things move along. It works most of the time, but the journey may be longer and bumpier than a well-planned one.
So yes, I can't agree more that we all should spend the time to think about why the CMA (or other qualification) is beneficial to our careers, and why CMA and not others.
Your second point is very interesting as well. Waqar, our other blogger also said something similar — that we should try our very best but be mentally prepare for failure. No matter how hard we try, we may still fail — in this exam, or in life events in general.
We strive to push our limits towards success, but there are limits. If studying means too much sacrifice to health, family and our core values, it doesn't worth it. It may simply means slowing down and postponing the exam. Definitely not the end of the world.
Back to Amani's question — how do you all feel about the upcoming exam?
The following two tabs change content below.
Amani
Hello, I am from Jordan and a recent graduate. I have passed Part 1 on my first try after 4 months of studying. I accepted a teaching position for a CMA review course and therefore have to postpone my Part 2 to 2016.