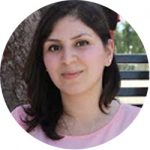 Amani is one of our CMA exam bloggers. She writes for us every Tuesday.
This post details my study schedule and techniques as it's been asked in my last post to do so, here is everything regarding my studies.
Work Routine
First of all, you should know that I work full time, five days a week, on average I study on 4 week days and the weekend. On weekdays I study from 7 PM to 10 PM, sometimes more or less, depending, on weekends almost 6 hours.
My Progress
Currently I self-study the material from Gleim book, highlighting all important data and just grasping the main ideas of every concept, I try to memorize some theory as well but I don't focus much on memorization as I cover this in the next level.
For now I have finished 7 units (units 2 to 8, which covers financial analysis, corporate finance and risk management) and currently I'm studying unit 9 and still have unit 1 (Ethics) and 10 (Investment Decisions) to go.
In addition to this, I have summarized every formula in those units,  I read this summary on a daily basis through the week sometimes even at lunch break, just 15 minutes each day, this helps greatly as you know part two has numerous formulas.
Final Review
I have decided that after I finish the whole material as above described,  I will assign almost five days to a week to review all the units, in this stage I memorize all needed theory and make sure that I have covered every aspect.
Then at last, starting February first, I will practice MCQ's and essays only, every day till my exam day comes, at this point I'm sure I will feel the need to restudy some sections, so i will review them.
When you solve questions, make sure that you gradually increase the number of questions you solve in a sitting, for example start with 20 MCQ's then 30 until you reach 50 MCQ's in one sitting.
In the last week before my exam I will do one final review of the theory and the formulas.
Most importantly I will solve retired CMA questions. I keep them to the end, as I believe they are the real measure of the CMA exam.
For the essays, my strategy is to tackle the LOS (Learning Outcome Statements) item by item (except for the calculation ones), and solve them as if they were real essay questions. Check them out. I'm sure it will be very beneficial to you.
Sometimes I have doubts about this strategy and I ask myself is this really the best option for me to cover the material, and you know what? I will not know the answer to this until I sit for the exam and see how much I score. I hope things go well.
Please note my approach may not be appropriate for everybody, many personal factors should be taken into consideration when you plan your studies, just make sure you choose what best suites you.
Regards,
Amani
Note from Stephanie
Thanks for the detail sharing Amani. It does depend on individual but I am glad that your schedule looks similar to most busy candidates in our profession.
I especially like that you point out how one should increase the number of practice questions gradually. One of the readers mentioned how she did well in the 20-question practice but bombed once she took the real exam. This method will solve her issue.
Another reader was asking how one can study for the essay. Your suggestion in following the LOS is a great idea as well! Thanks for the many tips.
The following two tabs change content below.
Amani
Hello, I am from Jordan and a recent graduate. I have passed Part 1 on my first try after 4 months of studying. I accepted a teaching position for a CMA review course and therefore have to postpone my Part 2 to 2016.