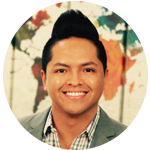 CMA Coach and CMA Exam Academy are launched by Nathan Liao, a graduate of the University of Phoenix's South California campus, and a CMA certificate holder since 2010. His latest corporate job was controller at a company in Southern California.
He is now running CMA Exam Academy full time with students from over 25 countries.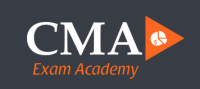 Get a 5% discount with discount code: IPASS
CMA Exam Academy: Live Coach over the Internet
You may have read my post on why I prefer self-study courses to live classes in non-US countries. The main issue is that it's hard for anyone to track the quality of the instructors. Also, many teach in the local language and candidates are caught off-guard when hit by the lengthy, complex questions (in English) in the actual exam.
CMA Exam Academy is the answer to those who need guidance and flexibility in their CMA journeys. Nathan offers customized coaching and support, and you can get this at the comfort of your home.
CMA Exam Academy Product and Services
The course has an online study structure broken down by week over 12 weeks. It is designed based on his experience in running CMA coach and the kind of struggles he knows a candidate would face.
It comes with video and audio lectures, Wiley CMA Learning System books and test bank, flashcards (for Deluxe and Complete course students).
All coaching is done in 3 ways: via email, Q&A below each video lesson inside the course, and via the private group that they have. Every question is answered within 24 hours and includes complete explanations on excel spreadsheets.
Pro
1. Unique 1-on-1 Coaching
This is the most unique (and best) feature offered by CMA Exam Academy in my opinion.
Similar to CMAexcel's instructor mentoring feature, Nathan answers questions by email.
What's different is that Nathan tracks the videos his students have watched, as well as tracking the weekly assignments they have to turn in to him. When weekly assignments are not turned in, he emails each one as a follow up until they turn them in. Think of it as a live instructor but over the internet.
Nathan also sends them weekly emails on topics to be covered in the upcoming week. He believes that these two features are more effective in keeping students on track and accountable to finish and take the exam.
The package includes a full set of Wiley CMA Learning System and online test bank. This set of books is officially endorsed by the IMA and the text is easy to read and understand. Nathan offers free worldwide shipping as a bonus.
3. More Video Lectures
CMA Exam Academy has more than 100 hours of video lectures. This is considerably more than Hock (~60 hours), Gleim (~40 hours) and Wiley CMAexcel (23 hours).
These videos are 100% mobile friendly, available until you pass and you get updates automatically.
4. Audio Review Available
This is also quite unique for CMA review course materials. These audio lectures are in essence the audio versions of the video lectures. This provides flexibility and another form of studying since many people prefer to listen and study on the go. Students can download these files.
Cons
1. More Expensive than Gleim and Hock
If budget is a consideration, please note that CMA Exam Academy is more expensive: $1,794 vs $1,124 (Gleim) and $1,099 (Hock).
The higher price is partly due to the attention and time on each student. This course isn't a self study; it is a live course experience over the internet to provide convenience and flexibility.
2. You are Not Getting Wiley CMAexcel
This is not necessarily a limitation, but since a few readers get confused, I'd like to clarify that you are only getting the CMA Learning System (book) and online test bank (practice questions) in this package. In other words, you won't be getting Wiley's own video lectures, online study planner and 14-day free trial.
Please refer to a comparison of CMA Exam Academy vs Wiley CMAexcel below.
3. Competitors are More Established
I admire the fact that Nathan launches his own coaching as a young CMA, but at the same time I have a lot of faith in Dr Gleim who is a renowned professor at the University of Florida and has been teaching CMA, CPA and a few other certifications for over 40 years.
Doug Clinton from Wiley CMAexcel is an accomplished professor at Northern Illinois University serving on the ICMA Board of Regents (regulators of the CMA exam).
Also, Gleim, Wiley and Hock have a team of staff specializing in technical accounting, content development and customer support. As someone who have authored a book under Wiley, I highly value the work of editors double checking my work and customer representatives collecting feedback.
Update: Nathan will be hiring a few people this year 🙂
4. Time Limit of Practice Questions
This isn't a big problem as most candidates can complete the exam within two years, but I'd like to point out that CMA Exam Academy relies on Wiley's CMA online Test Bank. The access expires after two years.
CMA Exam Academy vs Wiley CMAexcel
Since they use the same book + practice questions and the pricing is practically the same, it's worth showing a comparison chart.
CMA Exam Academy
Wiley CMAexcel
Main lecturer
Nathan Liao, CMA
Former corp controller/ Entrepreneur
Doug Clinton, CPA, CMA, PhD
Professor at NIU
Individual coaching
Email with lecturer
Email with lecturer
# hours of videos
100+
 23
Study planner
Online (12 weeks)
Online and personalized
Progress tracking
Weekly with Nathan
Online
Live support
Exam Formula Guides
Audio review
Flash cards
For Deluxe / Complete
Free shipping of books (if required)
Worldwide
US only
Access until you pass
Free trial
Readers' Questions
1. I like the idea of the 12-week program, but what if I need to postpone the exam due to various commitment?
The program is flexible enough that if a student needs to postpone the exam, Nathan can reset their program and start from the beginning or from any week of their choosing.
2. What if I've already got a set of Wiley books?
CMA Exam Academy offers a lite version for candidates in your situation. It is priced at $894 vs $1,794.
3. What's the difference between Deluxe and Complete course?
They are the same. The complete course is the single-part version at $997. The deluxe package is two-part version at $1,794, or $997 x 2 – $200 bundle discount.
Conclusion
If you have the discipline to:
study on your own
rely on the performance tracking tools to identify weaker areas and manage progress
prefer a more established provider in the market…
… then Gleim, Wiley, and Hock have good offers.
But if you believe that:
private coaching is very important to you
you need someone to check on your progress on a more personal and regular basis
CMA coach's CMA Exam Academy is a great option and the only one with one-on-one coaching on the Internet. For non-US candidates in particular, I believe this is a much better offer than your local private coaching.
You can now get 5% off single-part purchase with the discount code IPASS