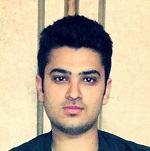 Waqar is our blogger from Pakistan. He writes for us every Friday.
I got many requests on how to tackle the CMA essay section, so I am writing this special post to explain in detail. Before starting, I have a great quote for you:
Transform your fear into action."
Why is reading the Gleim book so important ?
I mentioned in my previous post that I recommend Gleim for CMA. Why is that? Because Gleim is concise and the content is aligned with the LOS of the CMA exam (Learning outcome statement). I think exam questions do not go beyond what is required in the LOS, and therefore, if you read the book and understand the concepts, you are ready for the essay section.
How can I go further for essay preparation?
This is a good question. You can also practice using the essay questions provided by Gleim to enhance your knowledge.
Are definitions important for the essay section?
Yes, they are important, because the examiner can ask you anything.  You need to be ready. Try not to cram; instead, understand the definition and be able to explain in your own words.
Should I know the difference between concepts?
Yes. You should know the difference. A common example: you are asked to explain the difference between absorption costing and marginal costing system. By reading the book and getting prepared you will be able to answer this type of questions.
Do I need to be a good reader?
This is my favorite question and my answer is a big YES. You've got one hour for essay section. You'll have to utilize the time efficiently and by achieving that you need to be a good reader.
Are essay questions tricky?
They can be tricky. You not only need to be a good reader, but also a clever reader. Be mindful of the terms "not" and "except" in the questions.
Do essay questions have scenarios ?
Certinaly. Essay questions tend to be scenarios and even academic studies.
My Analysis and Conclusion on CMA Essay Section
I have been analyzing the mindsets of candidates, and I find that people are very scared of CMA essay section. They don't prepare well and when they face the essay, they start to panic to the extent that they forget even the concepts they know.
I would say here: panic won't help in anything. Relax for a minute. Look at the question again and try to write up an answer. Before that, you should always prepare well before the exam.
I believe I have answered most of the questions with the above analysis. Please let me know if there is anything more I can do and I will happy to do it for you.
Regards,
Waqar Akmal
Note from Stephanie
This is another great piece of advice. I also find that people are quite worried about the essays, but they aren't that bad.
The feedback I got from past candidates is that essays are actually more straightforward than the multiple choice questions. As long as you are able to put more relevant points in and link them up coherently, with an introduction, main paragraph and conclusion, you should be fine.
I've got my version of CMA exam essay tips here.
The following two tabs change content below.
Waqar Akmal
Howdy guys, I am Waqar Akmal, would love to call my self latest in the community. I have recently completed bachelors of arts from Financial Training Center. I didn't pass my Part 1 at first, but gave it a try using a different strategy and passed. My Part 2 was done on my first attempt.
Latest posts by Waqar Akmal (see all)