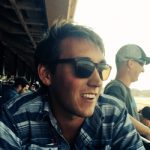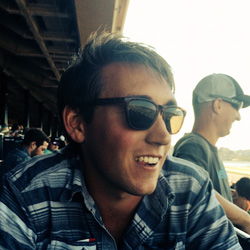 Gavin is one of our CMA Exam bloggers. He shares his story every Friday.
Well I've been busy. I recently got a job as an accountant/IT specialist at a company in Los Angeles.  It's really interesting being a part of a business and thinking about what I've been learning while studying for the CMA exam.  I can tell all of you right now, that I believe that getting my CMA will definitely help me succeed at this job and benefit the company.
Although my job has taken away some precious study hours, it has also given me new perspective on my studies.  The company services parts from various customers, which offers an interesting change to most accounting problems as they don't have any inventory in their books.  This forces me to think differently about a lot of problems I face while studying and helps me gain a new perspective on some of the material.
Another interesting thing I came across, is that for some reason I always assumed a majority of companies use cost allocation systems because they seem so efficient from the books point of view.  The company I work for uses good old fashioned peanut butter costing for their overhead simply because they don't really know about other systems or want to invest the time or money to implement them.  This offers a whole range of options for us CMA'ers in that we can come into a company and help implement a certain cost accounting system that would benefit the company.
For those of you studying and wondering am I really ever going to use this information in my career.  The answer is most definitely.  The knowledge you're learning now can greatly benefit you as well as the company you will be working for in the future.
From Stephanie
Very interesting post Gavin! I remember that one of my previous employers also used the peanut better costing you mentioned. That company is publicly listed with tens and thousands of employees. There is certainly a lot of room for CMAs to add values to companies.
The following two tabs change content below.
Gavin A
Hi, I am a recent accounting graduate from California. My plan is to work in an manufacturing company and eventually launch my own consulting firm. Happy to report that I passed Part 1 and 2 within the same testing window on my first try.