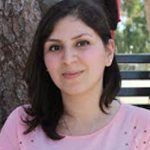 Amani is one of our CMA exam bloggers. She writes for us every Tuesday.
The last two weeks before the exam are the hardest for me, as I have been studying for more than four months now and I truly want this to end. I want to be free from having to study every day, from the times I felt guilty for skipping a day or two, free to return to my normal activities. In this post I will share with you my final preparation for the CMA exam.
Firstly I have printed the core concepts (a summary from Gleim) from my account for each unit. They were good but still they were missing a lot of important information and as their name suggests it was really only core concepts and not enough to depend on for a review.
During the studying I wrote the information and formulas that I thought were important for me. I kept this for quick but comprehensive review two to three days before the exam day. For the second part of the CMA, I am planning to create my own summary as I believe it would be tailored to my needs.
Secondly, while solving the questions using the method I shared in my earlier post, I wrote down the areas that I need to restudy or work harder on, then I designated one day in the last week before exam day to go over all concepts and related questions.
Thirdly, I decided to take the last week off from my work. I haven't told my manager and colleagues about my CMA exam because I didn't want to affect my job and their perspective. It was a bit hard to get their approval, but I managed to take time off at the end.
I wanted to push myself as much as I can. I stopped taking the 20-question tests,  but instead many 50-question tests across all study units.  I wanted to get used to sitting for a long period of time and go through all the questions with the same level of focus and understanding and to minimize the possibility of being tired at the end of the exam.
Lastly, as recommended by Gleim, I took an exam rehearsal. One was enough for me because I felt confident to go ahead. I got a good night sleep.
On the last day prior to the exam, I didn't study or review much. I just wanted to have a clear mind and have some rest as an attempt to refuel my body and not be half asleep in the exam. Having said that, I was so anxious that day that I feel I haven't slept more than 5 hours ! Also as Stephanie suggested here I made sure my calculator and ID were readily available and on hand. I also went for a test drive to the Prometric center in my country.
And that was it! The day has come. Wish me luck guys.
From Stephanie
Amani, sounds like you are (both physically and mentally) very well prepared! Best of luck and please let us know how it goes.
The following two tabs change content below.
Amani
Hello, I am from Jordan and a recent graduate. I have passed Part 1 on my first try after 4 months of studying. I accepted a teaching position for a CMA review course and therefore have to postpone my Part 2 to 2016.