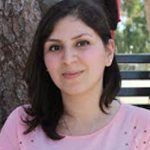 Amani is one of our CMA exam bloggers. She writes for us every Tuesday.
As discussed in my previous post, planning is a great tool that every one of us should be using. In this post I'll summarize some helpful tools that will aid you in planning and keeping track of your studies.
The Old Fashioned Way…
First of all, there is the old classic way of writing down your plan on a piece of paper or a small calendar. it is a very simple and convenient method to use, but still has many disadvantages.
Gleim CMA Online Planner
Secondly, if you are like me using the Gleim CMA Online system, you'll find an online calendar that tracks your studies: it asks you to enter your start date, the days you'll be able to study in and lastly how many hours you'll be studying each day. The calendar then automatically updates every time you finish all unit parts (Test 1, Watch the presentation, Test 2, True/False Questions).
It's all good, but using the Gleim CMA online may not be effective for people like me who are studying from a printed version of the book.
To be fair, this system works if you follow the steps, but since it does not update unless you watch the presentation, it cannot accurately track offline studying time.
The Customizable Study Planner in Excel
Thirdly and lastly for Gleim CMA users the most effective technique to track and schedule your study would be by using this Study Planner provided by Stephanie here on this site.
It is highly customizable and easy to use: simply enter your start date in the first sheet.
After you take a look at the subject of each unit, determine how many hours Gleim's suggested steps will take time (Test 1, Presentation, Test 2, True/False Questions).
Then, log the numbers to the second sheet in the Excel file.
Finally, based on your lifestyle and work hours, mark with an "x" the specific hours that you plan to study each day.
The benefits of using this Study Planner are:
It calculates the approximate date that you'll finish studying at, and that's using two modes, basic (if you're already familiar with the material) and comprehensive.
If you missed out on studying for a day or two, or if you have an upcoming event and you know that you can't study at that specific day, you can log that to the file and it will automatically recalculate the expected finish date.
You can upload and use it online on the go in your Google account using Google Spread Sheets.
Knowing the number of hours you have studied and the period of time, it helps you to successfully complete Part 1 of the exam. This in turn will help you better prepare for your second part.
Share with us what method are you using?
From Stephanie
Amani, did you know that I almost took away my study planner after Gleim has launched its own online? I thought it was no longer useful… but yes, of course, people study offline as well!
I am so glad that it's still helpful. Thanks also for updating the spreadsheet to reflect the 2015 changes. I'll send it over to the Gleim Team for their vetting but I am sure it's good to go!
If any of you have questions or suggestions on the study planner spreadsheet, please drop me a note below or contact me on facebook.
The following two tabs change content below.
Amani
Hello, I am from Jordan and a recent graduate. I have passed Part 1 on my first try after 4 months of studying. I accepted a teaching position for a CMA review course and therefore have to postpone my Part 2 to 2016.