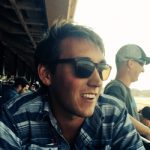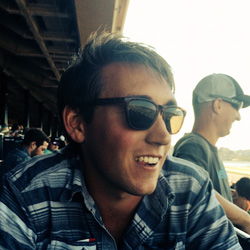 Gavin is one of our CMA Exam bloggers. He shares his story every Friday.
While visiting Australia during the Christmas break I thought a lot about how distractions affected by studying.  I tried sitting down to go over some of my notes while watching a cricket match and this just did not work out.  Regardless of your study habits you will find distractions during your studying at some point or another.  I am extremely prone to distractions and have developed some tips to help stay focused while studying.
My 5 Ways in Handling Distractions
1. Separate Your Study Area from Your Everyday Living Quarters
When your in your bedroom or living room you associate this area with other things and it's hard to focus on your work.  Try going to a library, quiet cafe, or even just a separate area of your house.
2. Prepare Your Studying Well

You don't want to be checking your phone or having to go get food.  Get all of that out of the way before you start studying.
3. Your New Buddy: Headphones
If you're like me and can't handle inevitable sounds around you, pop in some headphones into pandora and put on some "solo piano" or "acoustic guitar".  This really helps me get in the mood to study and limits noise around me.
4. Workable Time Table
Have a daily time period of studying and stick to it and make sure to take breaks.  Study hard for a good hour, take a 5 minute break, sit back, stretch, review what you've just studied and get back to it.
5. Don't Stress Out
Even if your getting close to your test date just stay focused on what you're studying right then and there.  Stressing out will push you to give into distractions even easier and this is not what you want to happen.
Limiting distractions can greatly help your study goals and help you pass the CMA.  Stay focused and get that studying done!
From Stephanie
I am also totally distracted after the holidays. Your list comes in handy 🙂
Here are 3 suggestions on how to study during the holidays from Roger CPA review. It's totally applicable to CMA exam candidates as well.
The following two tabs change content below.
Gavin A
Hi, I am a recent accounting graduate from California. My plan is to work in an manufacturing company and eventually launch my own consulting firm. Happy to report that I passed Part 1 and 2 within the same testing window on my first try.