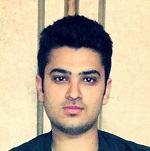 Waqar is our blogger from Pakistan. He writes for us every Friday.
So this is a particular post that I always wanted to write. I saw many comparisons between MBA and CMA and read a lot of articles, but I wanted to experience this myself so here I am ready to discuss this comparison with my experience.
Before starting, I request you guys to write your educational background in the comment section because I am conducting an analysis of CMA student's educational background, thanks in advance.
What Benefit I Receive after CMA
MBA after CMA
Yes, finally we are discussing this. After CMA you have already got so much knowledge, you will find some of the courses in the MBA that will be like childish. Because CMA teaches us in advance Level C.
After Reading Finance in CMA, when I look at the course outline of MBA Financial Accounting, I already know 100% of it. Because I have recently completed part 2, so the knowledge is still fresh.
I wanted to tell everybody that even CMA has a touch of economics but that touch is so broad. Because in my course outline of Economics, I knew at least 70%, and I was amazed how much CMA is helping me in MBA studies.
Why MBA is being Perceived Low-Class Against CMA
The very first reason is that because almost everybody can do MBA. In my country, you need to get at least 50% in MBA on the other hand CMA requires 72%. In MBA if you get less than 50% you can perform better in next semester and if you do better in next semester in those subject in which you got less then 50% then you are all set but In CMA you don't get a second chance you have to go for the exam again from scratch. We can also add here, and it's proven fact that 70% to 80% people enrolled in MBA complete their program on the other hand CMA only has 35% low globally pass rate that attracts people to this certification.
CMA a Professional Certification and MBA an Academic Degree
Yes,  I know the biggest reason people prefer CMA because it's a professional Certification and MBA is an academic study that is now perceived lower than CMA. But there are some organization still treasures an MBA because we don't learn much about leadership in CMA and leadership is not a part of CMA.
On the other hand, MBA has many course related to leadership for example in my case I'm studying two courses in my current semester related to leadership, and they are 1. Transferable Skills Development and 2. Managing people and organizations.
MBA vs CMA. Who is Superior?
I can now finally answer this question because I have experienced I think we should not compare them they do overlap each other in some topics but they are different from each other, and both have their benefits.
What I analyzed during the comparison that the main difference between CMA and MBA is, that CMA is a mixture of Management and Financial Accounting. On the other hand, MBA does include finance and management in it but it focuses more on leadership.
My recommendation:
I think if you are a CMA or soon going to become a CMA, I would suggest you to go for the MBA as the academic studies should go on, it also gives us a different range of knowledge or competitive skills that we can't get by only doing CMA certificate and also MBA can become the backbone of your CMA as it adds more to your knowledge.
Before saying goodbye, I wanted to share a perfect quote for the students:
The show must go on."
Regards,
Waqar Akmal
Note from Stephanie
Thanks Waqar for your "bonus" post! Interestingly I wrote a similar piece on MBA vs CMA. We cover similar points on CMA being a certificate and MBA being a degree, and how CMA is a proof of your core knowledge in accounting while MBA aims to teach a broader skill.
I also touch upon other aspects such as how MBA could be helpful for your networking and getting a job after graduation.
Waqar and readers can read this post for our further discussion:
The following two tabs change content below.
Waqar Akmal
Howdy guys, I am Waqar Akmal, would love to call my self latest in the community. I have recently completed bachelors of arts from Financial Training Center. I didn't pass my Part 1 at first, but gave it a try using a different strategy and passed. My Part 2 was done on my first attempt.
Latest posts by Waqar Akmal (see all)