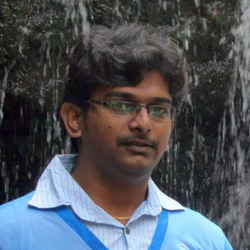 Vinoth is one of our CMA exam bloggers. He documents his CMA journey every Wednesday.
Hello, let's talk about Corporate Finance section in Part 2 this week. I am not going to teach any concepts here but I wanted to share my experience of how I felt before starting this section; and once I started going through it, how my mind set changed.
My New Topics in CMA Exam: Corporate Finance
You may feel that this section of Part 2 is little boring because "Corporate finance" is a dry subject without having much challenges from mathematical problems (which I like).
That's what I thought at least. But when I started studying these sections with the help of study materials, I felt really excited about this section and how we learn to manage our business effectively. For example:
How to calculate the returns from our new project
What are the difference ways of raising long term capital for our business
How to manage our working capital requirement effectively.
Many of us do not have experience in this section such as the different kind of derivatives: the futures, forward contracts and options.
Let's Keep This in Mind
1. The concepts will click if we try hard enough
If we keep on studying for two or three times of the same chapters, we will be comfortable enough to understand the subjects clearly. Its does not matter of whether we have experience on this subject or not. Some who have experience can understand it quickly, while others like me will take additional time to understand it better.
2. The importance of taking notes
Taking notes while studying new materials is helpful. If you want to quickly refresh the section then you can review the notes and refresh the concepts instead of reading the big books once again.
Hope this helps! It may look like small tips for all of you or you are following different strategies, but I thought of sharing the best practice which I use and follow. I might be useful for those who are not aware of it. Good luck!
From Stephanie
I am glad that the studying is not all about passing the exam, but also useful for your career development. Keep up with the good work!
The following two tabs change content below.
Vinoth
Dear readers, I am from India and currently studying for the CMA exam from my home country. I chose CMA (vs other qualifications) as I work in a multinational corporation that values this global certification. After passing Part 1 exam in the Sep/Oct 2014 testing window, I had to postpone Part 2 until Sep 2015 due to heavy commitment in work and family. Finally got the good news in Nov. Thanks for reading!