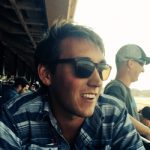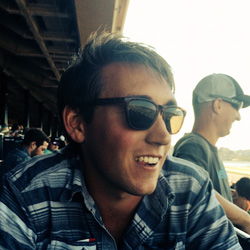 Gavin is one of our CMA Exam bloggers. He shares his story every Friday.
It's been an intense 2 months and I couldn't be more excited to have finished.  Part 2 was pretty tough, but I think I gave it my best shot so I'm staying optimistic.  Going into my second test, I felt a lot more comfortable and prepared mentally.  I did end up running out of time on the very last essay question, but other than that I handled it all pretty well.
The biggest things I've taken away from this experience is this:
1. Practice problems, practice problems, practice problems

Yes, you want to go over the concepts in the book and what not, but practice problems will help your brain think about why an answer is the way it is.  I wish I had gone through more practice problems in my studying.
2. Don't rush it
If you really need to take both tests in the same testing window, fine.  However, I recommend splitting them up.  It was really hectic transitioning into studying for Part 2 immediately after part 1.  If you don't think you can handle it, just don't.  Take one and then see how you did and make your plans for the next.  Remember you can't reschedule out of testing windows.
3. Stay motivated
It's hard to stay focused, especially when you have a lot on your plate.  Just stay with it.  If you need to, take a personal day away from studying and visualize your life after you pass the tests.  It will be worth it so don't get discouraged.
Time to Wait for the CMA Exam Result
With that, I'm signing off on my blogging.  Thanks for following my story and best of luck to all future CMA candidates.
Update (March 20): Gavin passed Part 1. Congrats!
Update (April 11): Gavin passed Part 2 as well. Excellent work!
From Stephanie
It's been exciting to walk besides you on your CMA journey. We try to cheer you up along the way, but really, you are the one who work hard and stick with your plan. Can't believe you pulled it off and took the exam in the same test window!
All the best to your new job, and wishing you many wonderful opportunities ahead. Please keep us updated on the results.
To Read Gavin's Story from Start to Finish…
The following two tabs change content below.
Gavin A
Hi, I am a recent accounting graduate from California. My plan is to work in an manufacturing company and eventually launch my own consulting firm. Happy to report that I passed Part 1 and 2 within the same testing window on my first try.