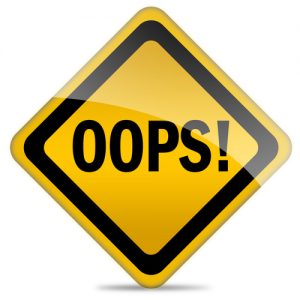 I was replying to emails and comments the other day and realized that many of my readers don't use proper English when asking and answering questions.
While I understand that people sometimes don't pay much attention to casual correspondence, this habit is not helpful in your CMA exam essay preparations.
Instead of writing yet another article about CMA exam essay prep tips, I thought it would be fun to provide you with a quiz instead. Use it to challenge yourself and improve your English abilities.
Quiz Yourself!
The following paragraphs are extracts from actual correspondence between readers and me. All of them have one or more mistakes. The mistakes may be incorrect grammar and spelling, the wrong preposition, an improper use of punctuation, unspecified abbreviations, or a sentence that simply doesn't make sense.
See how many mistakes you can identify or how you can improve the sentences. Write your corrections down so you can master the editing process for the CMA essays.
Potential Grammatical Mistakes in CMA Exam Essay
1. Does the exam would be online? Thanks.
2. I HAVE B, SC IN SCIENCE MATHS AND MBA IN FINANCE. SO I DONT HAVE A GRADUATION DEGREE IN COMMERCE BUT A POST GRADUATE DEGREE IN FINANCE. SO I AM ELIGIBLE FOR CMA EXAM OR NOT,
3. In my country many people not awearning about cma us..So what is the advantage i get if i complete cma us?
4. Respected sir, I have a plan for attend part 1 exam on with in May 2015 & also with membership fee renews on June 15th 2015
5. Thanks so much for ur reply
yes I need it for work directly as accountant even at first at Canada
6. hey,, I am CA and I want to know if I can get any exemptions in giving cma exam or even in 2 years working experience.. plzz let me know…
7. for essays, 1:15 hours is enough… try to complete your MC questions in 2:30 hrs…
8. CMA exams are available worldwide. You can attempt it in Canada. Good luck, I just passed both the parts.
9. I hav just completed my b.com and I wanna be a CMA can u plzz tell the steps to persue my goal and is ter any difference between CWA and CMA if yes wats it…and plzz tell the steps and requirements to be a CMA, thanks
10. Can you please recommend me some books / online study material as I wanted to get myself refrigerate for the CMA part 1.
Bonus: identify one word in the first 3 paragraphs in this post that should not be used in formal business writing.
My Thoughts
I am far from a grammar expert myself — I spot my own mistakes from time to time throughout this site. The point of this exercise is to remind readers and exam takers that you should always try to use proper English, whether you're writing emails, comments, tweets, or text messages.
Questions and comments are most welcome.