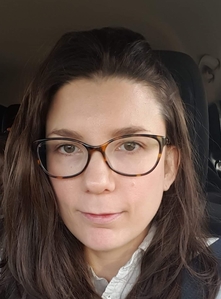 Sasha is our latest blogger, from Austin, Texas. Welcome!
I am Sasha Hutchison, Director of Finance and Operations at a global professional services company in Texas.
I decided to take the CMA exam after realizing that I am a revenue accountant and have no desire to work in public accounting.  I have my master's degree in accounting and achieved this level of education so that if I wanted to take the CPA exam I would be able to.
I started my CMA journey when I was pregnant with my child in 2015.  I was overly ambitious about my abilities to study for the CMA exam in my third trimester and when my child was born.  I had no idea that I would not pick up studying again until the beginning of 2017.
I made taking the test this year non-negotiable.  "No more excuses," I told myself.  I purchased the CMA Exam Academy test prep package, as I do best with a syllabus and teacher style plan for getting me across the finish line of a course.  This will require me to study for the test 15 hours a week over the course of 12 weeks per part.
I took the IMA's short pretest and found that I made a 45% on Exam 1 material and a 60% on Exam 2 material without studying.  Needless to say I have my work cut out for me.  I begin my journey on February 1, 2017.
Note from Stephanie
Great to have you on board Sasha!
I remember my own days of being over ambitious as a new mom… when responsibility takes on a whole new meaning. I am glad you are coming back strong for this exam.
Glad you know you've signed up for the May/June 2017 testing window for Part 1. As you said, there is no turning back!