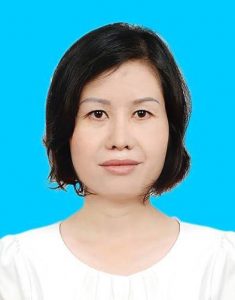 Yen is our blogger from Vietnam who took a 2-year journey to study and complete the CMA exam.
Even though she had limited command in English, she passed the two parts of the exam on her first attempt.
Yen just recently completed her blogging here on this site. Check out what she shared about her journey.
Yen's CMA Exam Journey
1. October 26 : Hello! I am a CMA from Vietnam
It's Yen's first post. She talked about the 2-year learning process she went through before she received her CMA certificate in Sep 2015.
2. Nov 2: Enroll in a Class or Self-Study for CMA?
Yen talked about the difference between enrolling in a CMA course and going for self-study. She shared which one that worked better for her.
3. Nov 3: Practicing Multiple Choice Questions is the Most Important
With help of the Wiley book, Yen practiced the multiple choice questions again and again which she believed had helped her a lot to pass the CMA exam.
4. Nov 9: How to be Confident on Exam Day
Yen shared some tips about how to be more confident on the day of the CMA exam: how to worry less and manage your time well when taking the exam.
5. Nov 17: My 3 Techniques when Practicing Multiple Choice Questions
She discussed on this post the 3 useful techniques when practicing multiple choice questions and gave some real life scenarios about her experience.
Yen would like to write more, but given her workload she needs a break for now. Hope you all find her tips helpful!
Stories from Our Other Bloggers
Sarang, also working in Vietnam, is another successful candidate. Here is his story>>
Check out the experience of fellow readers / candidates around the world!