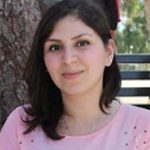 Amani is one of our CMA exam bloggers. She writes for us every Tuesday.
It has been two weeks since I sat for part one exam. I tried my best not to think about the results through this period, but of course that didn't work.
I checked the CMA results on my IMA account many times, although I knew it wouldn't be there, because as you may already know the IMA states the following regarding the exam results dates:
Approximately six weeks from the end of the month in which you've taken your test, ICMA will e-mail your exam results to you. At the time grades are released, results are also available online in your Account Profile transcript."
During the long hard wait for the results, there are many things you could do to take your mind slightly off of it:
Firstly some like to start studying for part two immediately, only taking couple of days or a week as a break. This is what Gavin did when he took the two parts at the same testing window.
I personally didn't want to start part two, it's just that I can't start studying again without knowing how well I did, how effective my exam preparation was, especially for the essay part, I always ask myself, have I studied enough.
Secondly I started looking into other qualifications to take in this waiting period. I found the CertIFRS offered by the ACCA. It's a fast paced qualification, and I encourage you to search more about it.
Thirdly you can just take the time off, relax, refuel and plan your study schedule for part two if you feel confident and ready to start studying again.
I also tried to stay busy. I went out with my friends and family for a much needed fun time that I have been postponing while studying, especially in the last two weeks.
You can check out this post about other things you could do during this periods.
Share with us in the comments section: what did you do or planning to do during the wait for the results?