Becker is a big name in the CPA Exam prep industry, and it has recently branched out into CMA exam prep, as well. In fact, Becker has released two brand new courses: the CMA Review Advantage and CMA Review Pro. Unfortunately, these are both at the high end of the pricing spectrum for CMA prep products. However, with our exclusive Becker CMA discounts, you can save quite a bit of money on these high-end packages.
Find more in-depth information about these courses by reading my Becker CMA review. I've also made a comparison of the best CMA review courses to help you figure out which is the best for your budget and learning style.
Disclosure
The IPass team may earn a small amount of compensation if you purchase from our links. Our team uses these revenues to maintain the site and produce awesome free content just for you!
These Becker CMA discounts apply to the company's most comprehensive product, the Pro package. By clicking on the coupon below, you'll receive the best price on this all-new review course. Along with the typical textbooks and digital review materials, you'll receive virtual classroom instruction, too. Additionally, you'll have access to five hour-long, one-on-one tutoring sessions.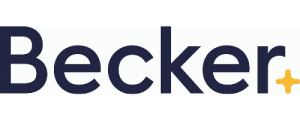 Becker CMA Discount Pro Package

Save with this Becker CMA Pro discount code.

$1,000 Off Becker CMA Pro
Use these Becker CMA discounts on the self-study Advantage package. Although this package comes without live instruction and tutoring, you'll still receive 18 months of access to Becker's proprietary Adapt2U learning platform. This technology helps you identify areas of weakness to let you study more efficiently.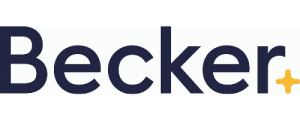 Becker CMA Discount Advantage CMA Study Prep

Save on the Becker CMA Advantage Package.

$800 Off Becker CMA Advantage
Becker CPE Discounts
For those who have already passed the CMA exam, Becker also offers continuing professional education (CPE) to help you maintain your certification. Although you'll receive a free year-long subscription with the purchase of the Becker CMA Pro package, you can also buy a separate subscription using our Becker CMA discounts for CPE.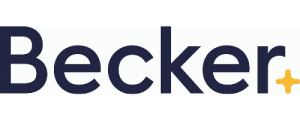 Becker CMA CPE Discount

Get the Best Price on Becker Single Course CPE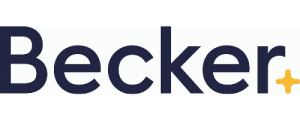 Prime Becker CMA CPE Discount -- Exclusive!

Save 35% on Becker Pro + BEC Deep Dive Bonus
Frequently Asked Questions
How do I use these Becker CMA discounts?
Usually, you simply click the button or the link on our site, which will take you to the company's website. There, your Becker CMA coupon will be automatically added to your shopping cart. We'll let you know if you need to type in a Becker CMA promo code at checkout.
How new are these Becker CMA review materials?
If you pay attention to the CMA prep course industry, you may know that Becker used to offer third-party CMA review materials. However, last year, Becker released its own in-house CMA exam prep, consisting of two comprehensive review courses. In fact, these courses include video lectures and LiveOnline virtual classes.
Can I get a Becker CMA free trial?
Yes, you can sign up for a free 14-day course demo. We highly recommend you take advantage of this offer to make sure that the Becker courses are right for your learning and study style. Then, you can easily come back here and use one of our Becker CMA discounts.
How does Becker CMA compare to other CMA review courses?
Since the CMA Becker courses are so new, it's hard to know for sure how well they stack up against the competition. However, you can find my full review of the 2023 Becker CMA courses here, and here is a full comparison chart of the best CMA review courses. Finally, this article compares the cost of the Becker CMA book to similar CMA prep materials.
Looking for Becker CPA discounts? You can find those on our sister site. Good luck, candidates!