The Certified Management Accountant (CMA) salary totally compensates for CMA exam fees and the amount of money you'll spend on the CMA certification. However, getting the CMA still requires you to make a significant financial investment. Therefore, you should consider the CMA exams fees in advance so you can budget properly. To do that, let's analyze the fees you must pay to become a CMA.
CMA Exam Fees
Becoming a CMA is a potential pathway to a great new career or an opportunity to move up in your existing career. People who work in the accounting profession and get their CMA certification will automatically earn more than those who do not. While it does require a monetary and time investment, this investment definitely pays for itself. That said, most people still want to know what kind of fees they are looking at before they begin.
I am going to cover and break down the CMA fees structure as well as tell you some ways to save in order to keep your costs down. Firstly, I'll go over the base CMA fees. At the start of your CMA journey, you must pay three CMA exam fees. Please note that all amounts are in US dollars.
1. IMA Membership Fee
To even register for the CMA exam, you must have a membership with the IMA. In fact, IMA membership requires an annual fee you must pay while you are pursuing the CMA. Then, once you earn the CMA designation, you must continue to pay the IMA membership fee to keep your certification active.
The price of an IMA membership varies depending on your professional status. For example, if you're already a working professional, you would select the Professional Membership. Full-time faculty members at accredited institutions would qualify for Academic Memberships, too. However, individuals enrolled in 6 or more credit hours of classes at a college or university should choose to become Student Members.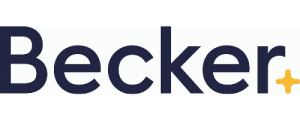 Becker CMA Discount Pro Package
Save with this Becker CMA Pro discount code.
Therefore, you must select the membership type that is most relevant to you. The membership you choose will determine the pricing. Thankfully, these costs are not all that high in comparison to other accounting membership fees. Still, the Professional Membership option is the most expensive. In contrast, if you're still a student, you will get a reduced rate.
IMA Membership Fees
| | |
| --- | --- |
| Membership Type | Price |
| Professional | $245 |
| Academic | $135 |
| Student | $39 |
| Two-Year Student | $78 |
Don't let IMA membership costs get you down, because there are many benefits to your membership. Additionally, we also provide you with CMA discount codes to help you save even more on nearly all the CMA US fees. Actually, you can save 15% off IMA membership costs with our discount.

Save on the Gleim CMA Premium Package.
20% Gleim CMA Premium Discount
2. CMA Entrance Fee
After paying your membership fee, you'll also be required to pay a CMA entrance fee. The IMA membership does not include entrance into the CMA program, which is the route to becoming a CMA in the US. So by paying the CMA entrance fee, you'll become eligible to pursue a CMA certification.
Unlike the IMA membership fee, the CMA entrance fee is a one-time cost you'll pay when you're ready to become CMA certified. The CMA entrance fee also depends on your membership type, though. While the CMA entrance fee is required, it also provides you with benefits beyond entrance into the CMA program. In short, you're not just paying a fee for the sake of paying a fee.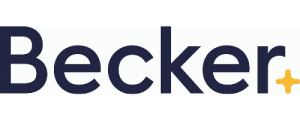 Becker CMA Discount Advantage CMA Study Prep
$300 Off Becker Advantage
For Professional Members, the CMA entrance fee is $250. But Academic and Student members can pay a discounted price of just $188. What's more, a Student Member can enjoy this discount for up to 6 years as long as they continue to take at least 6 credit hours per semester.
CMA Entrance Fee per IMA Membership Type
| | |
| --- | --- |
| Membership Type | Price |
| Professional | $250 |
| Academic | $188 |
| Student | $188 |
| Two-Year Student | $188 |
The CMA entrance fee covers the following features and services:
A credential review for the educational qualification.
A credential review for the experience qualification, too.
Six months of access to the CMA Exam Support package, which includes printable practice questions.
A final score report.
In addition, performance feedback reports for candidates who do not pass.
A personalized, numbered certificate for office display that is available after you achieve CMA certification.
And finally, a congratulatory notification to your employer or others, if desired.
3. CMA Examination Fee
Finally, there are fees for taking the CMA exam itself, as there are with other accounting exams and certifications. This is the fee you need to pay in order to sit for the exam. Consequently, once you pay the CMA examination fee, you'll be able to register and reserve your spot.
Also, you must pay the CMA examination fee for each part of the CMA exam you take. The CMA exam has 2 parts, so you must pay the CMA examination fee at least twice. However, if you fail an exam part, you must pay this fee to take the exam again. As a result, this is all the more reason why people try to pass on the first attempt.
The CMA examination fee is the same for both exam parts. Furthermore, the price of this fee also varies per membership type.
CMA Examination Fee per IMA Membership Type
| | |
| --- | --- |
| Membership Type | Price |
| Professional | $415 |
| Academic | $311 |
| Student | $311 |
| Two-Year Student | $311 |
CMA Exam Fees Summary
Clearly, being a Student or Academic member allows you to take the least expensive path to become a CMA. Besides, if you are a professional accountant, you are most likely making more money than a student. So it's easier for your salary to offset these costs. When you look at it this way, you can see that it is just another investment into the career path you choose. There are costs involved in every profession, but getting certified as a CMA will help you make more money now and in the future.
CMA Exam Costs — IMA Fees
| | | | |
| --- | --- | --- | --- |
| | Student [1] | Academic | Professional |
|  1. IMA Membership [2] |  $39 | $135 | $245 |
|  2. CMA Entrance |  $188 | $188 |  $250 |
|  3. Exam Registration | | | |
|  Part 1 |  $311 | $311 |  $415 |
|  Part 2 | $311 | $311 |  $415 |
|  Total |  $849 | $945 |  $1,325 |
Note:
1. The student discount is for current students only (defined as those who have taken at least 6 credit hours of courses in the past semester). Graduated students do not qualify.
2. There is an extra one-time $15 application fee for first-time registration.
Source: IMA
Overall, how much does becoming a CMA cost? Depending on your membership status, between $864 and $1,340.
New CMA Fee Schedule
The IMA has announced that some CMA program fees will increase starting March 1, 2022. In short, the increased fees will help offset some of the IMA's increased expenses related to improved member services and technology upgrades. For example, the IMA has added new CPE courses and webinars available to IMA members for no additional cost.
Therefore, candidates only have a limited time to sign up for the CMA exam before the new fee schedule starts. Here's a breakdown of the proposed IMA CMA exam fees as of March 1:
IMA Membership Fee Increases
| | | | |
| --- | --- | --- | --- |
| Membership Type | Current Price* | Price as of March 1, 2022* | Difference |
| Professional | $230 | $260 | $30 |
| Academic | $120 | $135 | $15 |
| Student | $39 | $45 | $6 |
* The one-time processing fee for new Professional and Academic IMA members ($15) will not change.
CMA Program Fee Increases: Professional Members
| | | | |
| --- | --- | --- | --- |
| Fee Type | Current Price | Price as of March 1, 2022 | Difference |
| Entrance fee | $250 | $280 | $30 |
| CMA exam fee | $415 per part | $460 per part | $45 per part (or $90 for both parts) |
CMA Program Fee Increases: Academic Members and Students
| | | | |
| --- | --- | --- | --- |
| Fee Type | Current Price | Price as of March 1, 2022 | Difference |
| Entrance fee | $188 | $210 | $22 |
| CMA exam fee | $311 per part | $345 per part | $34 per part (or $68 for both parts) |
Hidden CMA Exam Costs
Now that you know the basics, are there any other fees or exam costs you need to be aware of? In fact, there may be some "hidden" CMA exam costs. This is definitely something you want to know about in advance so you can prepare as much as possible.
After you pay the IMA's CMA fees, you'll need to account for a few other CMA expenses in order to pass the CMA exam.
1. CMA Review Courses
The IMA does not supply study materials to candidates who enter the CMA program. So, your CMA exam preparation options include anything from free secondhand notes to expensive coaching classes. I generally recommend something in between — self-study review courses. These courses offer some of the best products from nationally renowned instructors, the flexibility of studying at home, and generally lower prices. In the US, CMA course fees range from about $600 to $1,800. However, you can actually save hundreds on your course by checking out my CMA discounts and promo codes. For instance, Gleim CMA and Becker CMA are two of the most widely used CMA review courses.
Gleim CMA Review
To start, Gleim CMA Review is probably the more popular of the two courses. After all, your Gleim course comes with some of the best video lectures, audio lectures, textbooks, thousands of practice questions and hundreds of sample essays, mock exams, and a personalized study planner. Plus, all of these learning tools are supported by SmartAdapt, Gleim's proprietary adaptive learning platform. And Gleim also gives you support from exam mentors and content experts who are available to answer questions whenever you have a problem.
What's more, Gleim is a little more affordable than Becker CMA. And you can save even more with our Gleim CMA Review discount codes.
*Prices above do not reflect our exclusive discounts.
Becker CMA
Many candidates have certainly found success with Becker CMA, too. Although Becker has been an industry leader in accounting exam prep for over 60 years, the CMA courses were all new in 2021. That is, Becker had CMA review courses in the past, but they were actually developed by a third party. However, Becker's in-house team of accounting experts have completely re-written and revamped all of the CMA study materials. So now, the Becker CMA courses are better than ever.
Depending on which Becker CMA package you choose, you'll receive study materials like textbooks, flashcards, video lectures, multiple-choice questions, and practice essays. Most importantly, the Becker CMA Review Pro package also includes a high level of personal attention. Specifically, users also receive five 1-on-1 tutoring sessions and access to LiveOnline virtual classes with real-time interactions with instructors.
The prices listed below are before the Becker CMA Review discounts available to our readers.

*Prices above do not reflect current Becker discounts.
2. Travel and Accommodation
If you're lucky enough to have a Prometric testing center located within driving distance of your home, this cost is minimal. But there are candidates who must travel to a faraway city or even another country to sit for the exam. The farther you travel, the more you usually have to pay for airfare, additional transportation, accommodations, and food. So, if you're in this situation, remember to take this cost into account. The good news is that the exam is offered all over the world, as there are nearly 200 CMA exam locations available.
3. Annual Certification Maintenance Payments
As long as you would like your CMA certification to remain active, you must continue to pay for the annual IMA membership. Therefore, this fee will be part of your annual CMA certification maintenance costs.
You also must meet the annual CMA CPE requirements. The IMA requires CMAs to earn 30 hours of continuing education (CPE) credits per year. To fulfill these requirements, you must usually pay for continuing education courses every year, which add to your overall CMA fees list as well.
Subsequently, keeping your CMA certification active will cost you a few hundred dollars every 12 months. If you fall behind on your CPE, the IMA may suspend your certification, so it's important to plan for these requirements. You can utilize these Becker CPE discounts to help you save on meeting your professional education requirements.
How to Save on CMA Exam Fees
If you're looking for a way to save on the CMA exam fee and related costs, you've come to the right place. I realize how important the CMA designation is to accounting professionals. Also, I know that saving money is a top concern for a lot of CMA candidates. This site is dedicated to helping you save money on the CMA exam and learn how to prepare for and pass the exam (hopefully on the first try).
I've already explained some of the ways you can save, like being a student or using the discount codes on this site. In addition, I highly recommend you follow our advice for study and review courses, so you can prepare with the best materials available. This greatly increases your chances of passing on the first try, thereby reducing your overall fees.
IMA CMA Exam Discounts
Our readers can also access our official IMA CMA exam discount. Although the IMA does not normally discount the fees to take the CMA exam, we have a discount code for other costs from the IMA. Specifically, our IMA discount code can save you:
15% on the IMA membership fee (for new members only)
15% on the IMA CMA entrance fee
To receive these savings, you just need to enter the promo code at checkout.
CMA Exam Fees Compared to Other Accounting Certification Exams
Now that you know the basics about CMA fees, how do they measure up against other accounting certifications? We can take a look at some of the other popular accounting exams and their fees to get an idea of how the CMA compares.
In short, the cost of taking the CMA exam falls somewhere between the costs of the CPA and CIA exams. And the CMA exam costs fall well short of CFA exam expenses. All of these totals take the cost of review courses into account.
| | | |
| --- | --- | --- |
| | Exam Fees Only | Exam Fee + Review Course |
|  CMA |  ~$1,300 |  ~$2,500 |
|  CPA |  ~ $1,000 |  ~$3,000 |
|  CIA |  ~$1,000 |  ~$2,000 |
|  CFA |  ~$3,000 |  ~$4,500 |
Therefore, if money is one of many factors influencing your decision of which accounting certification to pursue, you can see that the CMA doesn't ask as much of you financially as other accounting certifications. However, the accounting certification that will help you best meet your career goals is the one you should pursue, no matter the cost. Remember, the costs are always going to be worth it if they get you to your goal.
How the CMA Fees Pay Off
One of the best ways to visualize how the CMA fees are an investment rather than a penalty is to look at the ways they will pay off throughout your career. The return on investment from this certification is more than reasonable when you see how much money you can make as a management accountant.
Each year, the Institute of Management Accountants (IMA) conducts a global salary survey to discover trends in compensation and other useful information for members. Data from the IMA 2020 Global Salary Survey shows that the average Certified Management Accountant (CMA) base salary in the Americas is $105,278. Therefore, your first-year salary can definitely cover the money you must expend to become a CMA.
CMA Exam Fees Explained in Video Format
To help you further visualize how much you must pay to become a CMA, I've created this video walk-through of the different layers of CMA fees.
The Value of the CMA
Considered on their own, CMA USA exam fees can be a bit pricey. However, you must remember two things as you're pursuing the CMA. First, the CMA certification cost is more affordable than other qualifications like the CPA. Second, if you are pursuing a professional career in accounting and financial management, the certification will soon pay for itself and benefit you for a lifetime.
So if you're ready to move on with the CMA certification process, learn how to study for and pass the CMA exam in the most efficient manner by signing up for my e-course. It's completely FREE and tells you how to pass the CMA exam on your first attempt. You can learn more about the e-course or sign up directly below.
​Get Free CMA Information!
Frequently Asked Questions
How much is the CMA exam?
The fee to sit for the exam itself is $415 per part for professional IMA members and $311 per part for academic and student members. However, there are IMA membership and entrance fees to keep in mind, as well.
How much is the CMA membership fee?
The annual membership fee for the Institute of Management Accountants, which gives out the CMA designation, is $245 for professionals, $135 for academics, and $38 for students. The first time you apply, there's also a $15 registration fee.
Do you pay an annual license fee for the CMA after meeting experience requirements? What is the CMA annual fee license for active certifications?
It's an IMA membership fee rather than a CMA license fee, but yes, you must pay it every year to remain an active CMA. After you have become an active CMA, you'll continue to pay the appropriate membership fee every year, depending on whether you're a student ($38), academic ($135), or professional ($245). If your membership status changes – for instance, from student to professional – your annual fee will change as well.
Are the CMA fees and exam a tax deduction?
Unfortunately, the CMA entrance and exam fees, including any review courses, are not tax-deductible. However, if you're self-employed or own a business, dues to professional organizations can count as tax deductions, so your annual IMA membership fee may be deductible. Be sure to talk to a tax professional if you have any questions.
What are the US CMA fees in India?
Since the US CMA is an internationally-recognized designation and there are Prometric testing centers all over the world, you can choose to study for and take the CMA exam in India. In this case, you'll simply pay the American rate for the exam and any CMA USA course fees in Indian rupees. While the exchange rate will vary, current CMA exam fees in India come out to 30,371.65 rupees, the equivalent of $415. Meanwhile, US CMA course fees in India may vary between about 43,910.82 and 131,732.46 INR.
What are the CMA exam fees in the Philippines?
If you're pursuing a US CMA designation in the Philippines, the cost will depend on the exchange rate to American dollars. As of the time of writing, the CMA exam fee of $415 comes to 19,944.15 Philippine pesos.
Further Reading: