One of the most important steps in your CMA exam prep is to pick the best CMA course. This is actually very subjective as it depends on your own background, learning style, and budget. Still, to offer some tangible help, I've done an analysis based on a CMA price comparison. Also, if you're ready to jump in and purchase a course, I highly recommend you utilize my Gleim CMA Discounts and Becker CMA Coupon.
Of course, if you've done any research into books to pass the CMA test, you'll know that not all review courses are the same. In addition to CMA exam prep books, most courses come with materials like test question banks, CMA practice exams, video or audio lectures, and more. Thus, CMA material course prices vary by what's included.
CMA Single-Part Course Materials
It used to be somewhat difficult to buy CMA exam study books for only one part. However, nowadays, most testing companies allow you to purchase course materials for each part separately. Purchasing a single part will cost less than purchasing both parts. However, a single part is not usually substantially cheaper than both. In fact, you'll pay more if you purchase both parts separately than if you purchased a 2-part set instead. Therefore, only purchase one part at a time if you're absolutely sure you won't need CMA course books for both parts.
In my opinion, Gleim CMA 2023 offers the best value for money. It offers the best CMA software with many additional features, including video lectures which I find very useful.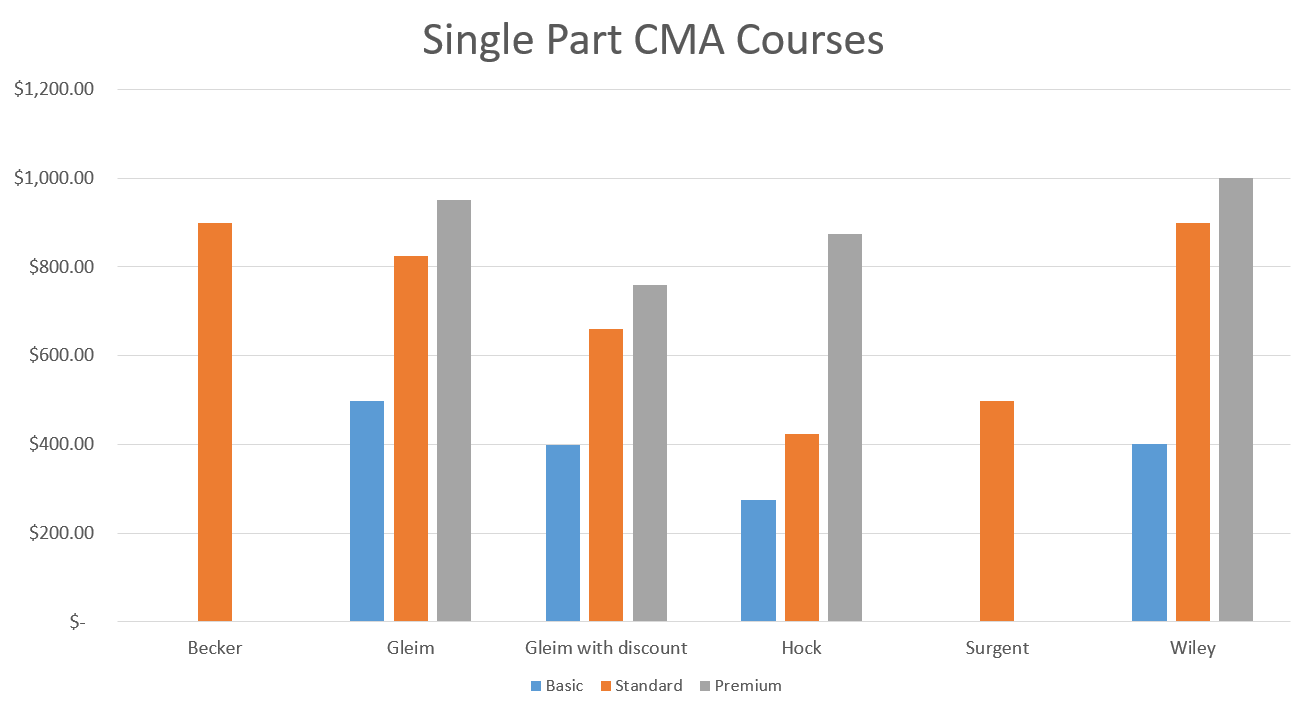 * Pricing of Gleim reflects a 20-30% discount like the one that you can get from my site.
Becker
For its single-part packages, Becker CMA offers two levels of courses that include:
Online review course with Adapt2U technology
Digital textbook
Flashcards
Multiple-choice and essay practice questions
Lecture videos
SkillBuilder videos
Simulated exams
Personalized review sessions
Unlimited practice exams
Success coaching and academic support
Online FAQ database
24 months of access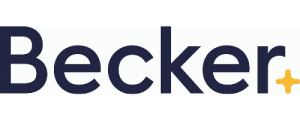 Becker CMA Discount Pro Package

Save with this Becker CMA Pro discount code.

$1,000 Off Becker CMA Pro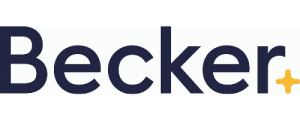 Becker CMA Discount Advantage CMA Study Prep

$800 Off Becker Advantage
Gleim
You can purchase materials for either part of the CMA exam from Gleim CMA in either the Traditional or Premium packages. Gleim's Traditional package includes the following:
Digital and physical textbooks
Online review course
Audio lectures
Personal Counselor
Study planner
Test bank
Final review
One full-length exam rehearsal
Furthermore, Gleim's Premium package includes everything from the Traditional package plus the following:
Video lectures
Digital flashcards
Instructor support
Extra exam rehearsal
Access Until You Pass Guarantee
Ordinarily, the single-part Traditional package costs $825, and the Premium costs $950. However, with our exclusive Gleim CMA discount, you can save 20-30% on your Gleim package.
Moreover, if you want to purchase Gleim's CMA sample exam questions separately, perhaps as a supplement to another course, you can do so. The Gleim Mega Test Bank includes all the questions, plus a single exam day emulation designed to look as much like the real thing as possible. This costs $499 per exam part before our discount.

Save on the Gleim CMA Premium Package.

20% Gleim CMA Premium Discount
HOCK
As with Gleim, HOCK International CMA allows you to purchase just the test bank and mock exams, and you'll pay $319 per exam part. However, if you'd prefer a full course complete with instructional materials, you have a choice between two packages. The CMA Review Standard is the less expensive package at $729 for both parts, and it includes the following:
PassMap interactive study guide
PDF textbooks
Multiple-choice and essay questions
Mock exams
Teacher support and updates
In contrast, HOCK CMA 2023's CMA Review Complete costs $1,529 for both parts, before you apply any discounts. You'll get everything in the Standard bundle plus 30-32 hours of video per part. You'll also receive the Pass or We Pay Guarantee.
Surgent
The Surgent CMA single exam part packages cost $499 per part. Here's what they include.
Digital CMA exam book
S.A.P. adaptive learning platform
ReadySCORE exam readiness indicator
Unlimited practice exams
1,600+ multiple-choice questions/38 essay problems (Part 1)
1,845+ multiple-choice questions/29 essay problems (Part 2)
Pass guarantee
12 months of access
Even with the single-part courses, Surgent gives you access to the company's proprietary adaptive learning software. This digital platform allows you to study more efficiently by helping you target areas of weakness.
Save 25% on Surgent CMA Premier!
Wiley
Wiley CMA 2022 offers two course packages, which you can buy per part. The Wiley Pro CMA Review Course costs $900 per part and includes the following:
Online study text
Digital study guide
50+ hours of video content
1,100+ multiple-choice questions
16 essays
750+ digital flashcards
135+ "bite-sized lessons" with text/video
Unlimited access until you pass
Alternatively, the Wiley Platinum CMA Review Course costs $1,000 per part and adds the following features to the Pro package:
11th Hour Final Review
Instructor mentoring
Live CMA classes
Score predictor
Microsoft Excel course
The 11th Hour course, which contains 16 hours of video review and a full mock exam, may also be purchased on its own. This supplemental course costs $400 per exam part.
CMA Two-Part Bundles
If you purchase study materials for both parts of the exam, you'll receive a few more options from companies like Becker and Surgent. Other companies simply offer the same packages, just with both exam parts.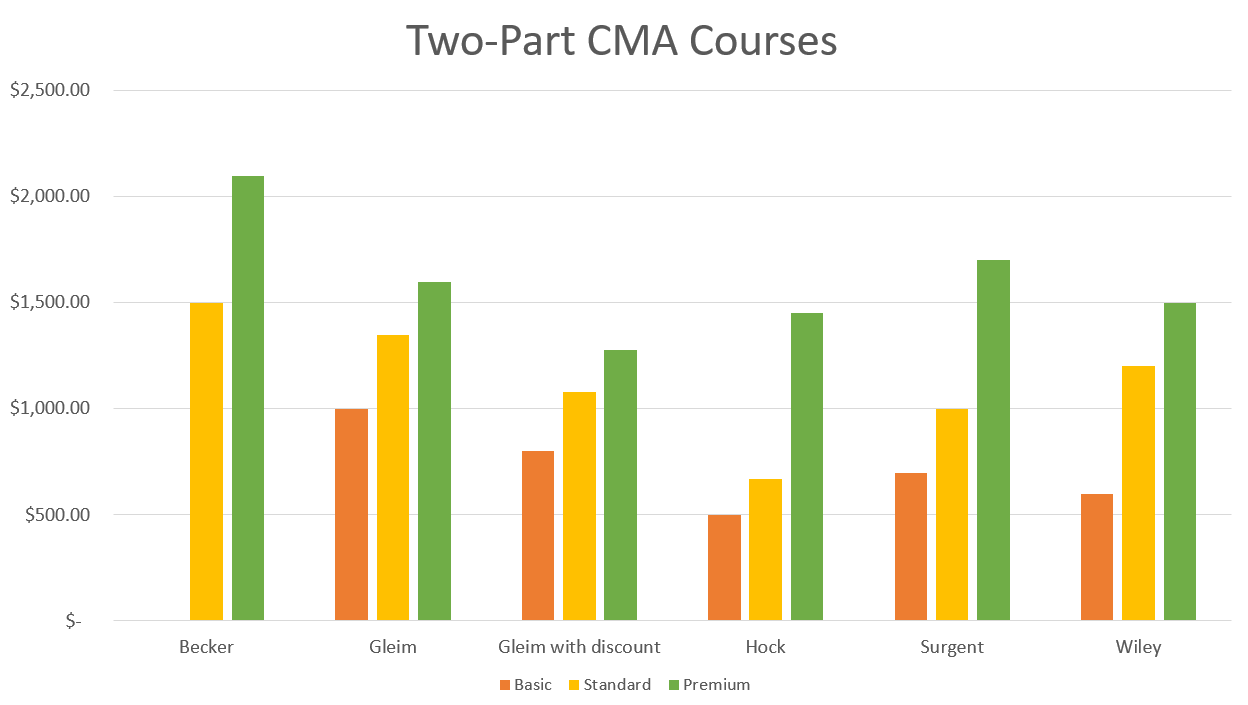 Becker
Becker offers two packages of two-part bundles. The first, the CMA Review Advantage, typically costs $1,499 and contains the following:
Online review course with Adapt2U technology
Digital CMA test prep books
500+ flashcards
3,000+ multiple-choice questions
70 essay questions and accompanying SkillBuilder video guides
Lecture videos
Simulated exams
Personalized review sessions
Unlimited practice exams
Success coaching and academic support
Online FAQ database
24 months of access
The second course, the CMA Review Pro, includes everything in the Review package. For the cost of $2,099, you'll also receive:
Printed textbooks
Five one-on-one academic tutoring sessions
LiveOnline virtual classroom
One-year CPE subscription
Unlimited access until you pass
If you purchase the Advantage package and then decide you need additional help, you can upgrade to the Pro package for an additional $600.
Gleim
Gleim CMA Review for both parts of the exam is also available as Traditional or Premium packages. These contain the same study materials as listed above. However, for both parts, the Traditional package costs $1,349 and the Premium costs $1,599. Once again, if you use our discount, you can receive lower prices. Finally, you can purchase both parts of the Gleim Mega test bank for $999, or less with our discount.
HOCK
HOCK CMA's two-part bundles contain all of the material for the single-part bundles, and they're divided up the same way. Here's the pricing structure:
Test bank and mock exams only: $529
Video lectures only (62 hours): $679
CMA Review Standard: $729
CMA Review Complete: $1,529
Surgent
If you purchase Surgent CMA's two-part bundles, you'll have a little more choice in your package contents. The least expensive bundle is called the CMA Review Essentials Pass. It costs $699, and here is what you'll get:
PDF textbooks
Adaptive learning platform
ReadySCORE exam readiness indicator
3,945+ multiple-choice CMA exam questions
65+ essay problems
Unlimited practice exams
Pass or money-back guarantee
18 months of access
The next level is Surgent's CMA Review Premier Pass. By paying $999, you'll receive everything in the Essentials package plus more than 60 video lectures. You'll also have access for 24 months.
Finally, Surgent's CMA Review Ultimate Pass costs $1,699 and includes everything above plus two one-on-one coaching sessions. In addition to the digital materials, you'll also receive printed flashcards and textbooks. With this package, you'll have unlimited access to all materials until you pass the exam.
Wiley
Wiley also offers both its Pro and Platinum courses as two-part packages. The Pro course costs $1,200, and the Platinum course costs $1,500. You can also purchase the 11th Hour Final Review as a supplement for $600 for both parts.
Best Book for CMA Preparation
It's hard to identify the best CMA prep book apart from the rest of the exam review course. After all, no company sells only books to study for the CMA exam and no other materials. If you want the Becker CMA part 1 book, for example, you'll at least have to buy the single-part package, which comes with a number of extras. However, for most people, this is a good deal, as studying usually involves far more than simply reading CMA preparation books.
As far as the best book for the CMA exam, though, Gleim CMA books are famous for being incredibly detailed and thorough. However, this can also make them overwhelming and a bit hard to read. In fact, even Gleim's study guides don't recommend reading the books from cover to cover. Instead, the study guide instructs you to look at individual sections covering the topics you're weakest on.
The HOCK CMA textbook is less detailed, but many candidates report it's easy to read. There's even space in the margins of the physical books to take notes. The Surgent CMA books are actually one of the limitations of that company's prep course, as some students say they're sparse and lack detail. The Wiley CMA books price is no longer the highest, thanks to Becker, but with even the basic course coming in at $900/$1,200, there's no low-cost option. The 11th Hour course doesn't come with a textbook. Finally, the new Becker CMA book is simply out of most people's price range.
CMA Test Prep Cost: Conclusion
Hock is the most affordable among the full courses. In terms of discounted pricing and best value for money, however, Gleim CMA Review stands out in the full course category. We find the additional materials to be worth the extra CMA test prep cost.
The CMA certification exam is a difficult one, and most people need to factor more materials than that into their CMA exam prep costs. In terms of basic study materials, Hock's test bank option is again the most affordable, but given that it's just questions with no textbook, I would pick either Surgent or Gleim as a supplement.
For a more detailed analysis of the courses, please review our best CMA exam prep comparison.
Frequently Asked Questions
Does any company offer a monthly subscription for CMA review?
Yes! Actually, NINJA CMA Review now offers online study material for the CMA exam for a low monthly subscription cost. Basically, the materials include a test bank with MCQs and essays, practice exams, and access to private study groups. Plus, NINJA has a free trial as well. This way, you can sign up for free and determine if this subscription could be right for you.
Where can I get a book for CMA test prep?
In case it's not clear by now, it's hard to narrow down good exam prep materials into a single book. However, nearly all of the review courses discussed in this article come with textbooks. Typically, if you purchase one, you'll need to decide whether you'd prefer reading a digital file, usually a PDF, or a physical textbook.
There is no extra charge to download a file, but you will usually need to pay shipping and sometimes an additional charge to receive an actual book. Of course, with a physical book, you can highlight important sections and take notes in the margins. If this is how you study best, it may be worth the extra fees to purchase a printed text.
What's the best book to use to study for the CMA exam?
Each textbook put out by each different test prep company has strengths and weaknesses. Overall, I find Gleim's incredibly detailed CMA review books to be the best resource, but they also have their downsides. These are long, dense textbooks, and they can be overwhelming to some students.
Here's a quick rundown on what I know about other companies' CMA textbooks:
Becker: was new in 2021, quite comprehensive
HOCK: easy to read, well-formatted with space for taking notes
Surgent: printed books include questions and answers, both digital and print books are updated frequently
Wiley: some errors in the books have yet to be corrected
Luckily, all these companies offer free trials of their CMA review materials. So if you're still undecided, you can sample these free CMA materials and see which textbook is most appealing to you.
Further Reading