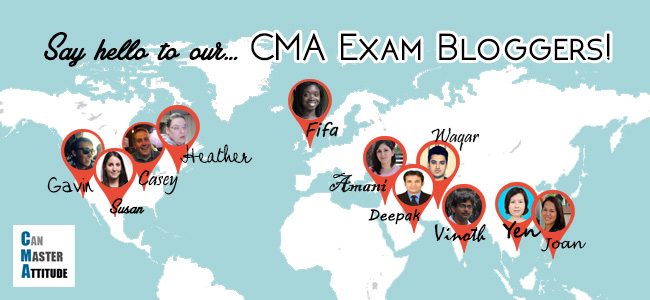 This site is a lively community of aspiring CMAs. In addition to the interaction we have on facebook, you can now read the stories of fellow exam candidates — the why, when, where, what and how of their CMA journeys.
Current CMA Exam Blog and Blogger
Saher
Saher will start sharing her amazing story in December 2017.
A bit about Saher: she took the time between her CFA Level I and II to study (and pass) both part of the CMA exam. How could she do that? Let's find out.
Success Stories
Hari R.
Hari is a first-year PhD student in Michigan. He didn't just pass both exams in one go, but made a mark by achieving the highest CMA exam score among students in the Jan/Feb 2017 window.
Check out Hari's sharing and advice here>>
Sherif A.

Sherif is our first CMA blogger from Egypt. He started the journey when this was still a 4-part exam, and failed 3 times.
He decided to take a break, and challenged himself again in 2015, took Part 1, and passed this time. He successfully passed Part 2 in 2017 in his first attempt.
Sherif has been active in the IMA community and is the treasurer in his chapter. Follow Sherif's journey here>>
Susan O.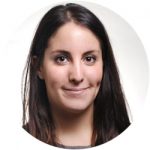 Susan is a young professional recently started her first job as a financial analysis in Austin, Texas. Like Gavin (see below), she wants to obtain the certification as soon as possible — before heavier commitments from work and family comes in.
Susan took Part 1 in Sep 2016 and passed on her first try! Check out Susan's story here>>
Joan D.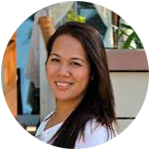 Joan is originally from the Philippines and now living in Dubai with her husband and daughter. She has been idle in accounting practice for years, but after assuming a new role at work, she decided to start re-learning everything about accounting and finance. The CMA certification is an important part of this process.
Joan just passed both parts of the exam after one retake for Part 1. She passed Part 2 shortly afterwards and is now a Certified Management Accountant. Follow her story >>
Amani A.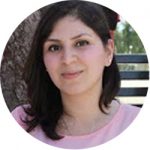 Amani is our blogger from Jordan. She graduated recently and has been working as a financial analyst and assistant accountant for more than a year now. Amani has spent quite time researching on the benefits of getting a global qualification such as CMA, and has decided this certification is the best for her career.
Gavin A.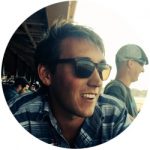 Gavin is our "fresh grad" blogger, originally from California and recently graduated from University of Oregon.
His story echos a lot of accounting students' experience — not terribly interested in auditing and not sure what to do next, until he finds his passion in management accounting. After an eye-opening opportunity to teach English and learn Spanish in Honduras, he is now full speed in his CMA exam preparation. His story starts here.
Waqar A.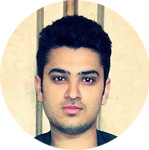 Waqar is our first CMA blogger from Pakistan! He passed his Part 1 on his second attempt, and he has an honest and detailed account of his journey and why he is able to succeed at the end. With his experience from Part 1 and burning desire to succeed, Waqar passed his Part 2 on his first try in 2015.
Yen H.
Yen is our first blogger from Southeast Asia — Vietnam to be specific. She has passed both parts of the CMA exam after a 2-year journey. Her blog is a reflection on her initial struggles, and how she overcame them one by one. You can read her story here.
Vinoth S.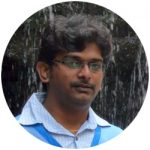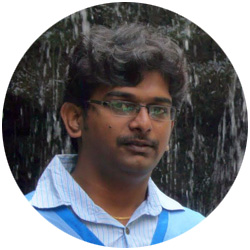 Vinoth is our first "international" blogger, a finance professional in a global oil company in Chennai, India. Follow his sharing on why he is pursuing a US qualification, the registration process, and what kind of coaching is necessary for candidates with similar background. It offers a unique angle for non-US candidates to understand the CMA exam in their perspective. His story starts here.
Nandhu K.
Nandhu isn't our official blogger but he is kind enough to share his experience and 4-part tips on how he juggled, with success, his commitments in work and family.
Nandhu was able to pass both parts on his first try. Read his inspiring post here>>
Sarang B.
Sarang is another reader who wrote me a very long thank you note. I decided to organize it into a 5-post series to share with you all.
It is truly impressive how Sarang passed both parts with 400+ as a busy professional, husband and dad. This is his first post>>
Bloggers Working Hard but Putting Blogging on Hold
These bloggers are fighting on but they can't find time to blog for us given the work and life commitment. We wish them the best of luck!
Fifa Y.
Fifa is our blogger from London. Soon after making her mind to go for the CMA exam, she got a new job the consumed much of her time and energy. She almost gave up but finally decided to hold on.
After settling in with her new work and family life she is getting back to study. For now Fifa can't commit the time to blog but I will keep you all updated.
Here is her story.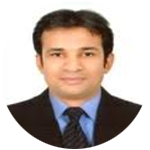 Deepak S.
Deepak is from Dubai, UAE. He works as a Financial Analyst in the jewellery industry, and is looking to further enhance his knowledge with the CMA qualification.
Deepak recently failed his Part 1 with 350. With only 10 points off, he decided to bite the bullet and retake in the September window. Read his story here>>
Bloggers Putting the CMA Exam on Hold
Sasha H.

Sasha is a Director of Finance and Operations at a global professional services company in Texas. She started her CMA journey in 2015 when she was pregnant with her child, but soon realized it was a bit too ambitious…
She tried taking Part 1 in the May/June 2017 window but work + baby + busy husband was again too big of a challenge. Sasha is taking a break… but she will not give up!
Casey W.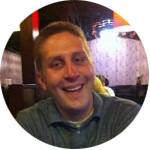 Casey and his wife live in Kentucky and he recently attained the position of CFO at a small but growing meat processing company. He got some setback in Part 1 and is contemplating whether to continue…  Follow his story.
Heather N.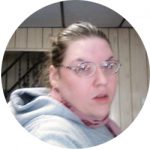 Heather is our Monday blogger. She has been working as an accountant since 1997, and currently an accounting professor in Pennsylvania.
She has a hectic schedule of teaching, studying for her PhD and for the CMA exam, all at the same time. She is also a CPA and MBA. It is interesting to read how she compares these qualifications. Her story starts here.
Interested in Blogging?
If you are inspired and want to to set up your own CMA exam blog to document your own CMA journey, feel free to contact me.