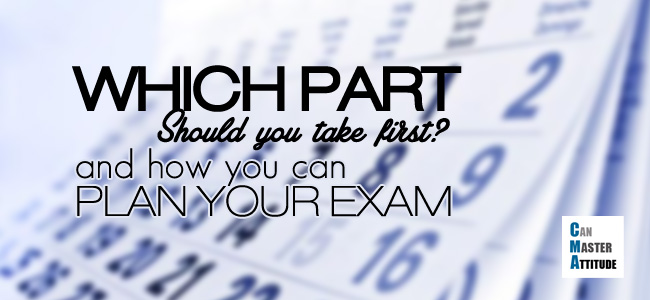 As part of the planning, know the CMA exam dates, schedule, and deadline. Here is the latest info:
Overview of CMA Exam Schedule
There are currently 3 testing windows each year for the CMA exam:
| | | | |
| --- | --- | --- | --- |
| Testing Window | CMA Exam Dates 2019 | | |
|  Jan-Feb |  Jan 1 | to |  Feb 28 |
|  May-Jun |  May 1 | to |  Jun 30 |
|  Sep-Oct |  Sep 1 | to |  Oct 31 |
In order to reserve a space at the exam site at the Prometric center, you will have to get an authorization number. It is advised that you send in your registration around 6 weeks before the intended date of your exam in order to get everything processed on time.
Scheduling Tips
If possible, schedule your exam in the first month of the testing window (i.e. Jan, May, Sep).
Candidates are allowed to reschedule their exams for free within the same testing window. For example, if you run out of studying time, you can still postpone your January exam to February. If you schedule the exam in February, you can't extend to May, and instead must pay in full for your next exam.
Other Important CMA Exam Dates
Please note that the clock starts to the day you send in the entrance fee.
Specifically, you will need to register for the exam within 12 months and complete the certification process, including the experience requirement, within 3 years.
Example of Your CMA Exam Calendar
Let's say today is January 1, 2019, and you plan to complete the CMA program within 6 months.  It is assumed that you have already accumulated 2 years of relevant working experience as an accountant working in a corporation.
Apply for IMA membership and pay the entrance fee – Jan 2019
Pick a CMA review course and start studying – Jan 2019
Register for the CMA exam – around Mid March 2019
Sit for the exam (Part 1) – May 2019
Sit for the exam (Part 2) – June 2019
Pass the 2 parts and get your CMA certification!
More Explanation on the Important CMA Exam Dates
I have this video that explains how you can schedule the exam in more detail:
Finally, See How My Bloggers Plan their CMA Exams
Gavin: how to start when you
have 5 months to study
 Heather: Learn from
her mistake
For Your Further Reading
For more information on the CMA exam as well as tips on study tactics, please consider signing up to my e-course which is completely free. You can learn about the mini e-course here or sign up directly below:
Join us if you want to get tips on how to plan,
study and pass your CMA exam… on your first attempt!