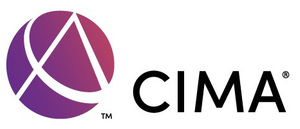 Since the CIMA qualification process is long and involves a lot of steps, the CIMA exam fees and cost structure is complicated. I attempt to present a simplified picture based on the profile of typical candidates. Remember that if you are outside of the UK, you'll need to convert the CIMA cost in GB pounds to your local currency.
CIMA Exam Fees for Aspiring CIMAs with Accounting Background
These are candidates who can skip the Cert BA exams and directly join the Professional Qualification program. Here is the most recent estimated CIMA fees breakdown:
Core Exam and CIMA Registration Fee (mandatory)
Student registration fee (one-off): £85
Annual student CIMA subscription fee for three years (one free year included in registration, plus two additional years): £246
The 12 exams (nine objective tests and three case study exams): £1,950
Subtotal: £2,281
CIMA Study Materials (not mandatory but pretty much required to pass)
CIMAstudy Objective Module x 9: £1,312.50 total
Case Study Module x 3: £812.50 total
CIMAstudy texts x 12: £444 total
Subtotal: £2,569
Possible Additional Expenses
Re-registration: £85
CIMA exemption fees: no charge
Retaking of exams: same as first-timers
Student subscription fee (in case you need more than three years to complete): £123 per year
Total CIMA exam fees in optimistic case (basic study modules, no retakes, etc.): £4,850
CIMA Exam Fees for Aspiring CIMAs (No Accounting Background)
These are candidates who need to go through the Cert BA program. The estimated Cert BA cost (from registering for the course to passing the exams) is £1,070. This does not include possible extra fees such as retakes and re-registration.
If the candidates continues on to receive full CIMA membership, the total cost would be £1,070 + £4,850 = £5,920.
Other Variations
There are also other factors that may lead to the actual CIMA certification cost being different from the estimation here.
1. Location
The CIMA fee structure is generally divided into three tiers geographically. The difference, while small, is an attempt to account for the cost of living in various regions. For example, if you are from a "Tier 1" country (Western Europe, Turkey, Australia, Singapore, USA, and Canada), the exam fees are slightly higher.
The example above assumes candidates are from Tier 2 countries. For Tier 3 countries (Sub-Saharan Africa), the cost is the lowest. Here is a complete listing of the 2023 CIMA exams fees by location.
| | | | |
| --- | --- | --- | --- |
| | Tier 1 | Tier 2 | Tier 3 |
| BA Certificate tests (each, x4) | £105 | £95 | £79 |
| Operational objective tests (each, x3) | £120 | £110 | £89 |
| Operational Case Study | £205 | £195 | £163 |
| Management objective tests (each, x3) | £140 | £125 | £110 |
| Management Case Study | £210 | £199 | £168 |
| Strategic objective tests (each, x3) | £195 | £189 | £147 |
| Strategic Case Study | £299 | £284 | £252 |
| Total (including BA Cert tests) | £2,499 | £2,330 | £1,937 |
2. Number of Years in the CIMA Exam Program
Since you need to maintain your status as a CIMA member during the examination, there is an annual cost that you must pay. In fact, after you pass the Strategic Level and would like to retain your membership, the CIMA member fees are even higher.
3. Inflation
The current estimation is based on 2023's CIMA fee schedule. However, CIMA exam fees are adjusted every few years. Therefore, you can expect the fees to go up year after year.
4. CIMA Prep Course
The official CIMA study modules aren't your only option for getting ready to take the CIMA tests. Your CIMA course fees will vary by test prep company, all the way from free materials to comprehensive courses in the thousands of pounds. You can exercise control over the overall cost of CIMA exams based on the review course you choose.
The Best Prep Courses for the CIMA Qualification Exam
Here are our recommendations for the best companies for CIMA past papers and other CIMA materials.
Astranti Financial Training
Astranti Financial Training is one of the top names in CIMA prep. It offers printable study texts, hundreds of practice questions, video and audio content, and multiple mock exams for each level of the test. With the complete course packages, you'll also receive tutor support via email and even two full-day virtual classes for each of the case study exams. Every course comes with a 14-day money-back guarantee, plus a pass guarantee that will provide you access to the course until you pass.
Moreover, Astranti is so confident in its products that it offers the entire Certificate course, BA1-BA4, for free. After that, objective courses cost £449-£549 each, and case study courses cost £699-£899. Alternatively, you can purchase complete course packages for each full level (Operational, Management, and Strategic) for £1,500-£2,000. Obviously, this is a high-priced option. However, Astranti CIMA reviews praise the course's high level of difficulty, which prepares candidates will for the actual exams. Additionally, you can often find Astranti discount codes to help offset the price.
Practice Tests Academy
Practice Tests Academy's CIMA courses are based on the same Kaplan books that CIMAstudy uses, but at a reduced price. Each objective course costs £129, though you can get all three in a level for £295. With each of these courses, you'll receive more than 600 practice questions, three mock exams, and a number of short video lectures. Each case study course costs £295 and comes with many videos, 15 single practice tasks, two live webinars, and seven mock exams, five of which will get marked up. Overall, you'll pay £594 for each full level.
Viva Financial Tuition
In 2020, Viva Financial Tuition won a Global Pass Rate Excellence Award based on how well its students did on the CIMA exam. With more than 800 practice questions for every exam, it's no wonder that Viva candidates are well-prepared. Although you can buy individual courses for £40-80 for objective tests and £60-279 for case study exams, the company prefers you to buy an all-access subscription to the complete materials for £299 a year. Viva Financial Tuition reviews mention the extensive video content, which comes in at over 1,000 total hours.
Fortunately, all three of these companies offer extensive free trials and sell most study materials a la carte. Thus, you can mix and match to find what you need.
Ongoing Fees
Please remember that, after getting the CIMA membership and becoming an ACMA/CGMA, you still need to pay CIMA annual fees to keep your membership active. The CIMA membership fee for students who have passed the Strategic Case Study exam is £280 every year.
Saving on CIMA Exam Fees
If you want to keep your overall CIMA qualification cost as low as possible, there are a few steps you can take. Obviously, if you pass each exam the first time you take it, you won't need to pay extra registration or subscription fees. Thus, it pays to be fully prepared for all the CIMA papers.
You can also save on the overall CIMA designation cost by choosing your test prep materials carefully. Although using only the freely available materials from each prep company is probably not enough, you might consider purchasing study guides or practice questions a la carte instead of buying a whole course. However, if you get started and find that you do need extensive review materials, you can then save money with most companies by purchasing course packages.
My Thoughts
If you do not have a bachelor's degree, and you are aiming to get the CIMA membership as an equivalent to a master's degree in accounting, the investment of almost £6,000 is probably worth it. Please note, however, that the CIMA professional qualification is NOT likely considered an equivalent to a master's degree outside of the UK.
Depending on your location and career goals, you have to determine whether your employer is willing to share some of the CIMA exam cost, or whether you are willing to pay this amount for a brighter career and future.
Compared to the CIMA accounting exam, the US CMA exam is a lot more affordable, averaging around US $2,000 to $2,500 (approximately £1,500-2,000).
What are the Alternatives?
In the UK and Europe, it does not make much sense (for now at least) to go for the US CMA qualification, because CIMA is much more popular and recognized. However, in emerging markets such as the Middle East and to some extent India, the recognition is similar and you may want to consider the CMA if budget is a concern. Take a look at our review of the best CMA courses to learn more.