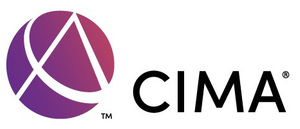 Since CIMA qualification is long and involves a lot of steps, the CIMA exam fees and cost structure is complicated. I attempt to present a simplified picture based on the profile of typical candidates.
CIMA Exam Fees for Aspiring CIMAs with Accounting Background
These are candidates who can skip the Cert BA and directly join the Professional Qualification program.
Here is the estimated CIMA exam fees breakdown:
1. Core Exam and Registration Fee (mandatory)
Student registration fee (one-off): £77
Annual student subscription fee for 3 years (1 free year included in registration, plus 2 years): £220
The 12 exams (9 objective tests and 3 case studies exam): £1,525
Subtotal: £1,822
2. Study Materials (not mandatory but pretty much required to pass)
CIMAstudy Prime Module (for the objective tests) x 9: £2,160
CIMA Case Study Module (for case study exams) x 3: £900
CIMA study texts x 12: £420
Subtotal: £3,480
3. Possible Additional Expenses
Re-registration: £77
Exemption fees: £70-220
Retaking of exams: same as first-timers
Student subscription fee (in case you need more than 3 years to complete): £110 per year
Total CIMA exam fees in optimistic case (no retake etc): £5,302
CIMA Exam Fees for Aspiring CIMAs (No Accounting Background)
These are candidates who need to go through the Cert BA program. The estimated Cert BA cost (from registering for the course to passing the exams) is £1,492. This does not include possible extra fees such as retake and re-registration.
If the candidates continue to go for the CIMA membership, the total cost would be £1,492 + £5,302 = £6,794
Other Variations
There are also other factors that may lead to the actual CIMA exam fees being different from the estimation here.
1. Location
The fee structure is generally divided into three tiers geographically. The difference, while small, is an attempt to adjust the cost of living in various regions.
For example, if you are from "Tier 1 countries" (Western Europe, Turkey, Australia, Singapore, USA and Canada), the exam fees are slightly higher.
The example above assumes candidates from Tier 2 countries.
For Tier 3 countries (Sub-Saharan Africa), the cost is the lowest.
2. Number of Years in the CIMA Exam Program
Since you need to maintain as a CIMA member during the examination, there is an annual cost that you must pay. In fact, after you pass the Strategic Level and would like to retain your membership, the fee is even higher.
3. Inflation
The current estimation is based on 2018 level. The CIMA exam fees are adjusted every few years. Please expect the fees to go up year after year.
Ongoing Fees
Please remember that, after getting the CIMA membership and become an ACMA / CGMA, you still need to pay annual subscription to keep the status active.
The subscription fee for students who have passed Strategic Case Study exam is £264 every year.
My Thoughts
If you do not have a bachelor degree, and you are aiming to get the CIMA membership as an equivalent to a master's degree in Accounting, the investment of almost £7,000 is probably worth it.
Please note, however, that the CIMA qualification is NOT likely considered an equivalent to a Master's degree outside of the UK.
If that's the case, you have to determine whether your employer is willing to share some of the CIMA exam cost, or whether you are willing to pay this amount for a brighter career and future.
Compared to the CIMA exam, the US CMA exam is a lot more affordable, averaging around US$2,000 to 2,500 (approx £1,500-2,000)
What are the Alternatives?
In the UK and Europe, it does not make much sense (for now at least) to go for the US CMA qualification, because CIMA is much more popular and recognized. However, in emerging markets such as the Middle East and to some extent India, the recognition is similar and you may want to have a second thought if budget is a concern.