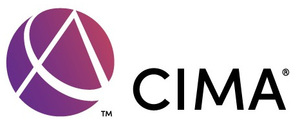 In this article, we'll show you, step-by-step, on how to apply for CIMA – as student and as exam candidate.
(CIMA in this website refers to Chartered Institute of Management Accountant. For Certified Investment Management Analyst, please click here.)
How to Apply for CIMA in 3 Steps
Step 1: Register as a CIMA Student
This is a simple process but must be done in order to move on to the next step. Once you register, you will be given a Contact ID in order to log in the MyCIMA account. This is a system that holds your profile and progress in your CIMA journey.
If you have any technical questions regarding the registration, the MyCIMA system and Contact ID, please contact cima.contact@cimaglobal.com directly.
Step 2: Obtain Certificate in Business Accounting or Equivalent
The default CIMA entry requirements is to have the Certificate in Business Accounting (Cert BA) offered by the CIMA. This is a program dedicated to those without an accounting or finance background, but would like to switch or start a business and finance related career.
There are no prerequisites to take the course and you can see this as an alternative to university. There are 4 exams at the end of the course:
BA1: Fundamentals of business economics
BA2: Fundamentals of management accounting
BA3: Fundamentals of financial accounting
BA4: Fundamentals of ethics, corporate governance and business law
Cert BA is a standalone certification, but most take it as a CIMA qualification requirement for Step 3: the Professional Qualification.
Exemptions
Many candidates apply for an exemption to Cert BA. You should if you have a university degree in accounting, business, economics, management and finance.
CIMA provides a handy exemption lookup database for your reference, but here is the general guideline:
| | |
| --- | --- |
| Degree group | Exemptions awarded |
| Accounting | All BA1 to BA4 |
| Business studies/administration | All BA1 to BA4 |
| Commerce | All BA1 to BA4 |
| Business general | BA1, BA4 |
| Economics | BA1 |
| Finance | BA1, BA2, BA3 |
| Management | BA1 |
| MBA | All certificate level exams + E1 |
Note: E1 stands for the organisational management exam, which is one of the 3 Objective Tests in the first level of the CIMA exam.
Step 3: Enter the Professional Qualification Program
Once you pass the Cert BA exams or get all the necessary exemptions, you are qualified to take the CIMA exam. Most candidates require 3-4 years in the CIMA journey starting from this step, plus time to accumulate the relevant experience. You can take the exam and accumulate experience at the same time.