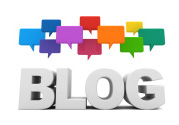 If you've signed up to my mini course, you should have received my email asking for suggestions on how to improve this site. Many of you would like to read stories of fellow candidates — how they prepare for the exam, and all the ups and downs going through their CMA journeys.
With that, here is an open invitation for you to become my CMA exam guest blogger!
Criteria
You are serious about taking the CMA exam, and have registered for either part 1, part 2 or both parts of the exam. First-time takers and retakers are all welcome! Please send me a proof (scan, print screen, photos…) that you have paid the exam fee to the IMA.
You are committed to write a weekly post of your CMA exam preparation. It doesn't need to be long (minimum 300 words), but I'd like something sincere and personal, just like what you would tell a good friend about your experience.
Please send me a photo of yourself (which will be featured in the blog post) so readers know you are a real person 🙂
Benefits
You'll get a reimbursement on your CMA review course. $10 for each post, which means:
$40-50 each month, or
$260 for 6 months, equivalent to 35-40% of a single-part Gleim CMA or CMA Leraning System reimbursed
Bonus: You will be famous in the CMA exam community!
Interested?
If you are interested, please email me with:
One sample blog post around 300 words, on why you would like to take the CMA exam. It would be nice if you tell me something about your educational / family / work background;
One photo of yourself; and
Your country of origin and which city you are currently living.
I will make a selection based on sincerity and ability to write clearly and concisely.
I can only handle a few bloggers at a time, so sign up fast and get your spot!