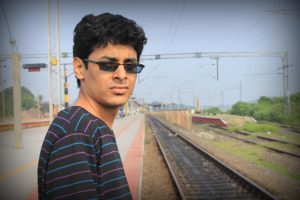 Becoming a Certified Management Accountant (CMA) can be a rewarding career path for many. In order to become a CMA, rigorous studying must be done. There are two main ways to take CMA courses in preparing for the CMA exam: in a regular classroom setting or through a self-study program. Each method has unique advantages to consider.
CMA Exam Self Study Method
A candidate can study and review the CMA self-study materials at his or her own pace. Because of the fact that each person learns in a different way and at a different speed, being able to choose the best way to approach the material and having extra time when needed can be a decided advantage.
Live Classes
Classroom-based CMA courses have a specific schedule to which a candidate must adhere. The schedule is planned carefully, so everything gets accomplished without delay. Many people lack the discipline to follow a rigorous schedule on their own, therefore making a set schedule a large benefit and possibly the only way they will accomplish their objective. It is easier to lose track of time and be inefficient when a schedule isn't in place, something that many of us can attest to in our daily lives.
The traditional method of live CMA training means that classes are directly conducted and supervised by an instructor who is an expert in that particular field of study. Having easy access to a subject expert allows any questions and concerned to be addressed immediately and thoroughly.
Since a class will consist of a group of students, any doubts can also be cleared by discussions among peers, including real-world applications as they relate to practical business matters confronted by others. The possibility of group study sessions also exists, giving one more way to learn the material and get help when needed.
Your Decision on CMA Exam Self Study vs Live Class
Both self-study and standard classroom lessons have their unique advantages. When trying to decide which path to take, remember that each person learns in his or her own way, has different scheduling demands and is influenced by unique budgetary considerations, all of which will guide program selection.
Would You Like to Check Out the Other Bloggers?
They are all readers like you, who decided to take on the CMA exam. Some succeeded, some not, some still working hard…