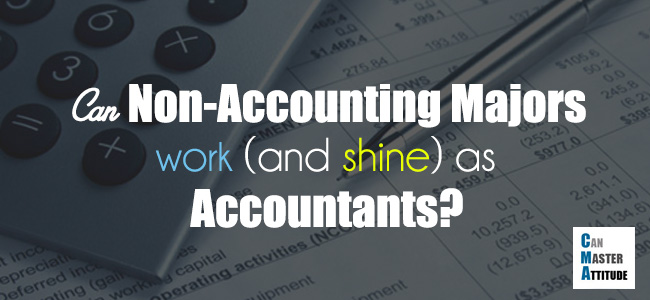 There are lots of reasons why people want to become an accountant. It could be job security, the relatively good work-life balance (except month-end and audit season)… and it could be the fact the accountant is no longer just a bean counter.
Not all of us make this decision during college. Because of this, we may not end up getting an accounting degree. The question is: can one still become an accountant without an accounting degree?
Accounting is Not Rocket Science
First of all, rest assured that you don't need to study for 4 years to become an accountant. It is absolutely fine to get the training to be an accountant without a degree related to accounting, finance, business or numbers in general.
From my experience, accounting is a set of rules that is best to learn on-the-job. In order to get solid skills, you can start as an accounting clerk or junior financial accountant responsible for preparing journal entries in each reporting cycle. This is an excellent way to learn the fundamentals of this discipline.
Accounting jobs without a degree include:
Book keeping
Collection (of outstanding bills)
Accounting receivable / payable and payrolls
Tax preparation
Accounting jobs for non-accounting majors include:
Business analysis
Financial analysis
Budgeting and planning
Consulting within public accounting firms and Big 4
Can You Get Promoted to Manager Level?
If you work in public accounting or a CPA firm, it is most likely that you need a CPA license to reach the manager level. In order to get the CPA license, one pretty much needs to concentrate in accounting.
For non-accounting graduates, one easy solution is to take a master's degree in accounting — get the necessary credits (and knowledge) to get qualified for the CPA exam.
For management accounting, the requirement is a lot less rigid. I've seen non-CPAs promoted to the CFO level without any formal accounting training.
Having said that, it is best if you can take the time to enhance and proof your accounting expertise through a professional qualification.
Go for the CMA Certification
The CPA license is the most versatile and arguably the most prestigious, but for non-accounting majors who don't want to go back to study for a master's, it is very hard to get qualified for the CPA exam.
The next best alternative is to get the Certified Management Accountant (CMA) certification from the IMA.
Unlike the CPA license, the CMA requirement is a bachelor's degree in any discipline. Then, all you need is to work hard studying for the two parts of this exam, accumulate two years of relevant experience, and viola — you get to the level playing field.
Can You Become a Chartered Accountant Without a Degree?
If you work in a country where chartered accountants are more recognized, then you may consider going for the ACCA. Although it takes much longer when compared to the CMA program, anyone with a high school diploma can get qualified. This is because the ACCA offers courses within its program that is equivalent to university studies.
Please check out this page to learn more about the difference between CMA and ACCA.
Conclusion
You can become an accountant without an accounting degree. The skills can definitely be learned on the job.
If you are looking to develop a long-term career in accounting, it is better to get a professional qualification to proof your accounting expertise. If the CPA license is too hard to reach, the US CMA certification and ACCA are good choices.
For Your Further Reading