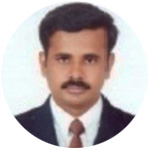 One of my special readers, Nandhu, would like to share his CPA exam success story with you. He is an inspiration!
Hi Stephanie,
Thanks a lot for encouraging me through your emails. I completed my CMA both parts on my first attempt.
Why I Took on the CMA Exam
I started my study after 12 years break with the motivation from my CFO. I purchased Gleim online in August 2014, but in first few months I couldn't even read one page per day, and memorize what I studied. I was also getting too much work pressure then because of budgeting, yearly closing and auditing.
My First Strategy Didn't Work…
After my busy work schedules, I decided to go for a short vacation for 15 days and refresh my mind.
After my vacation in March, I decided that I have to complete my CMA asap before the next year end closing and immediately I registered for the examination even though I didn't complete at lease one review.
Pass CMA Exam on First Try with Work and Family Commitment
My first challenge was how I can find out the extra time without affecting my family. I had a discussion with my CFO, and he suggested that early morning is the right time to study.
So I reduced my sleeping time to 5 hours a day and use these 3 hours for my study, and scheduled time for study from 3 to 6 am in all work days. For weekends, it was from 6 to 10 am. True to my plan, the studying did not disturb my family life.
The another challenge was how I have to study, because it was very difficult for me to concentrate and retain the exam content. Based on my experience in studying, I have the following recommendations:
Step 1
Read each chapter twice. Note the main points on a piece of paper.
Keep the paper in your pocket and try to memorize the content whenever you get the time. If you have any doubt in the concept, immediately clear that by referring to this sheet of paper.
Read the summary page before attempting MCQ (multiple choice questions). This time, do not think about the time needed to go through the MCQ.
Work on the MCQ questions 100%. Try not to memorize any MCQ questions.
Rinse and repeat: complete all the chapters the same way. Your score will likely be around 50%. Take appropriate time to complete this step because this is your base.
Step 2
This time, the studying is easier, because you should be on track after finishing the first step.
Review the concepts once and dive in the MCQ immediately. Your score will likely improve to 75%.
Step 3
Read the book again (after this step you should not read the complete
chapter again).
Work on all MCQ.
Work on all essay questions
Note: I consider the essay questions only in Step 3 because after 3 review, we can easily answer the essay questions and we will get more confident. in this essay section, you have to compare your answer with the recommended answers and needs to identify where you can improve in terms of writing and presentation skills.
Step 4
This is the final step you have to do. It should start at least one week before your exam.
In this step you have select multiple type questions from all the chapters randomly.
First day choose 25 questions with each session at least 5-6 session. next day with 50
question with 3 to 4 session, and 3rd day 75 question with 2 to 3 session, and from day 4 it
should be 100 question with 2 or 3 session.
Also attempt at least 4 Essay question in every day.
2 days before the exam, you have to try exam rehearsal in one sit. it will give you more
confidence and you will get time to review again the week areas.
The day before your exam take your book again and go to summary page of all chapters.
Attend 100 MCQ questions randomly with 2 essays.
Then go to relax and sleep well.
I prepared the above schedule based on Gleim materials. One important thing to keep in mind is that we have to find out time for fitness — at least one hour a day. Exercise refreshes our minds.
I completed my part 1 in May 2015 and part 2 in October 2015. I am sorry for the late posting because of my busy work schedule.
Thanks again to Stephanie, and wishing you all the best to the students who are going to attend the coming windows.
Note from Stephanie
Wonderful sharing, Nandhu! There are lots of things we can learn from your story:
You take the encouragement from your CFO and seek his/her advice. It's important to have a mentor in our professional career.
You sacrifice yourself (e.g. cut to 5 hours of sleep) instead of sacrificing family time. This is exceedingly hard to do, but I find that candidates get more respect from their families and in turn benefit for their love and support in the process.
Amazing organization and planning: you'll see from Nandhu's 4-step strategy above.
Don't forget to exercise — I need to work on this myself 😉
Readers often ask me the tips to success. It's hard to generalize, but I hope reading stories from Nandhu and others give you an idea what a successful candidate feels like. It's not how many hours they study. It's the proper planning, excellent execution and can-do attitude.
For Your Further Reading