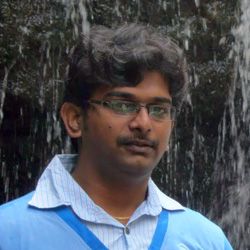 Vinoth is one of our CMA exam bloggers. He documents his CMA journey every Wednesday. This is his first post.
Last week I talked about how to set up CMA exam dates and how to prepare for studies.
This week, I am going to talk about my personal experience of how I have started my initial study session, and what are the things that stops me from continuing my studies.
My Story before Passing CMA Exam Part 1
Towards the end of 2013, I started my preparation for Part 2 and I almost completed one section of the portion. Then there was a long gap on my studies due to official and personal work, and I was forced to stop my studies.
Starting in 2014 and beginning with a fresh mind, I set to continue my studies and need to complete the same.
So this time I started with Part 1 of CMA studies and I have enrolled for IMA membership also. Now there is a compulsion that I need to appear for exam before one year of membership. It's always good to have one positive force behind us to push it forward in our life. I have taken this IMA membership as my force to continue my studies.
Once you have completed two weeks of studies, it becomes a habit for you to continue. Our human mindset is designed in a way that if you do it continuously it will become a habit in our lives. I believe everyone should have faced similar situations — in either a positive or negative way.
Since I have started my studies after the many troubles in my life, it took a little bit longer to complete the first section on Part 1. But during the course of studying other sections I was able to speed up my studies and started practicing exam software for my exams.
Hope this blog post on my personal experience is helpful to you.
One general update to all readers/CMA aspirants: There are discounts to IMA membership available from time to time. Please look into those before enrolling.
From Stephanie
I really enjoyed reading this post, Vinoth. Thanks for sharing your path and especially the initial struggle.
To my readers, the CMA exam is never a smooth journey. We read how Vinoth passed his Part 2 on first try, and we were thinking wow, it sounded so easy for him! But his success was built on his lessons learned in Part 1.
If you are struggling also, don't give up. Find a positive force like Vinoth did. You can do it!
P.S. On IMA membership discount, I haven't founded any lately. But if I do, will post on my Facebook page. Readers can also check with me any time for updates.