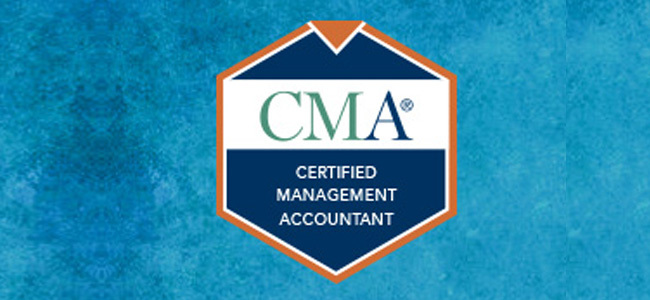 Like most professional qualifications, Certified Management Accountants are required to fulfill CMA CPE requirements on an annual basis.
CMA CPE Requirements: An Overview
30 hours per year
Minimum 2 hours in ethics
If accumulated more than 30 hours, up to 10 hours can be carried forward to the following year. If more than 2 hours of ethics are earned, the additional hours can be carried forward to the following year.
Acceptable Courses
IMA allows courses in the following topics:
Accounting
Financial management
Business applications of mathematics and statistics
Computer science
Economics
Management
Production
Marketing
Business law
Organization behavior
Ethics Course
The ethics education for the purpose of CMA CPE should focus on the area of management accounting and financial management. Topics include:
Ethical consideration in the area of decision support, planning, and control for accounting and finance professionals working inside organizations
Coverage of ethics within the general business environment
Format
There is much flexibility in this aspect. You can take the course as regular college courses, seminars, webinars, workshops, technical meetings under the direction of speakers, instructors or discussion leaders. You can also take home study courses, speeches, publication of technical articles, as well as examinations.
Reporting
CMAs are required to report the CPE hours but do not need to submit supporting documents. You can use the member profile section in the IMA website to organize and record your CPE hours. All courses done through IMA will be automatically recorded in that section.
IMA does perform CPE audit, in other words, there are chances that you got picked and have to submit the CPA certificates as proof. IMA advises to keep the supporting documents for 2 years.
When to Start Taking CPE Courses
The cycle is based on calendar year. If you pass the CMA exam in the middle of the year, you don't need to fulfill any CPE requirements immediately — that is, IMA offers a grace period for the rest of that year.
If you have the time, you are welcome to start taking the classes. Up to 10 CPE hours can be carried over to the next reporting year.
How to Calculate CPE Hours
This is pretty much standard practice.
College courses
1 semester = 15 CPE hours
1 quarter = 10 CPE hours
Other classes
50 minutes of session time = 1 hour
At least 6.5 hours of session time (as in a full-day course) = 8 hours
Professional examination
Counted as 10 hours for each part of an exam
Service as college teacher
Course credit hour x number of weeks of the course
Can be counted once only
Service as a speaker / discussion leader
Twice the time of the presentation (i.e. counting the preparation time)
Can be counted once only
Authorship
Books: maximum 20 hours
Technical publication: maximum 6 hours
Unpublished technical publication: 50% of hours you can get if it were published; no further credit if the article is published at a later date
Questions from Readers
1. I passed the CMA exam but haven't fulfilled the experience requirement. Since I can't use the CMA title yet, does it mean that I don't need to get the CPE hours?
Quoting from the IMA website, "once you've completed and passed both parts of the CMA exam, you must complete 30 hours of continuing professional education (CPE) each year".
In this case, even if you can't call yourself a CMA yet, you passed the exam and therefore the clock has started to click.
2. What should I do if I'm not sure whether the course is acceptable?
IMA can issue a ruling in advance. You can send  a copy of the program or other information describing the course/ activity to IMA.
3. I am a CPA. Can my CPA CPE courses be counted as fulfilling the CMA CPE hours?
In most cases, the answer is yes because programs presented by organizations which are registered with NASBA meet the requirements of CE for CMAs. You can confirm with IMA if you have a specific course in mind.
4. I don't actively work in management accounting anymore. Can I switch to an "inactive" status and stop taking the CPE courses?
There is no "inactive" status for CMAs, and you need to be 55 years old or above to get qualified for the "retired" status. In case of  special circumstances (e.g. military service, serious illness, extreme financial hardship), you may be allowed to waive the requirement. Please contact IMA for details.
Do You have any Suggestions?
CPE courses available from the IMA
My recommended CPE courses for CPA licensees — many of these courses can be used to fulfill requirements for both designations
You can always double check with IMA with the course description if you are unsure whether they can be counted.
For Your Further Reading