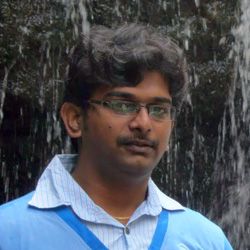 Vinoth is one of our CMA exam bloggers. He documents his CMA journey every Wednesday. 
Before we begin my blog for this week let me share good news! During the last exam window of Sep-Oct'14 I have appeared for Part 1 examinations of CMA. The results got published last week and I have successfully passed my Part 1 CMA examinations.
During last few weeks I have been talking about choosing the best material and finding the coaching institutes for your exam preparation. So this week we talk about how you can prepare your study plan and how you can track your progress for the same.
How To Prepare Your Study Plan
Basically study plan consist which part you're going to do first or going to both parts at the same time and how many hours per day you can spend for the CMA preparation.
Once you have made the decision, it's time for the study plan. You can refer to some of the existing templates available on this website.  Some review course providers such as Hock also have their own format for study plan.
The main purpose of study plan is not to create and then forget about it. We need to constantly update our progress on each section and keep track of our performance on the Mock test after studying each section/sub units.
As per my experience, ideal time for exam preparation would be 3 to 4 months with full dedication on the exam preparation.
I suggest spending two hours on each weekday, and a little more during weekends. This will help you to prepare for the exam very well. Please do keep in mind that each study material and their related exam software has different ways of practicing the questions.
Try to buy exam practicing software from the text book providers which you're using for the exam preparation. Hopefully after studying each sections/chapters on the text book please practice the questions from the software then keep a track of your performance on the study plan.
Also, it will be useful for you to concentrate on the weakest areas while doing the revision before the exams.  In case you want to practice some more questions than you can buy practice software from other service providers as well. This suggestion is optional and it's purely based upon the availability of time and money.
In case you need any help/suggestion while preparing study plan or in CMA, please do not hesitate to contact me or Stephanie. We will try our best to help you on the same.
Note from Stephanie
First of all, congratulations Vinoth! Very happy for you to have passed Part 1. It is also very nice of you to share your (obviously workable) study plan and offer help to fellow readers.