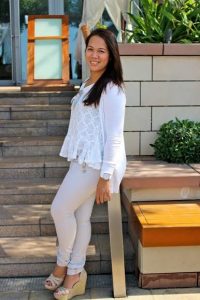 Joan is one of our CMA exam bloggers, originally from the Philippines, now working in Dubai. Joan blogs for us every Wednesday.
When I made the decision that I wanted to be a qualified accountant and chose the CMA path, I was ready for the challenge.  Little did I know that the word CHALLENGE was an understatement of the route to becoming a CMA.
For someone who has not practice for years, I found it difficult to start at first.  I spent months just familiarizing myself with the contents, language and terminologies of the review material.  In order for myself to stop procrastinating, I booked my exam in which somehow really helped or rather forced me to start following my study plan.
So much has been said about reasons why one will or fail the CMA exam and it's embarrassing that in spite being aware of the reasons, I didn't bother much until I got my score -FAILED.
5 Reasons to Fail CMA Part 1
1. Procrastination
I never really stick with the study plan I set.  I was always behind my schedule and whenever I am ahead I start slacking off.
I always find an excuse to slack off, whether I need to spend time with family, hectic schedule at work, family emergency, sick or simply being lazy.  I had plenty of preparation time for the exam and still it wasn't enough to master everything for a very obvious reason that I PROCRASTINATED most of my review time.
2. Failure to focus
I let myself get distracted easily.  Culprit?  Social Media, TV Series, chit chats with friends and a lot of dramas.  I lack self-control and I let a lot of unnecessary extra-curricular activities get in the way of my real priorities.
3. Lack of mastery of the material
I underestimated the required mastery of the topics in order to get a sure passed result.  It was a half cook job on my part.  I thought it's enough to know the topics.  It wasn't; MASTERY is required in order to pass.
I didn't finish both multiple choice questions and essay part of the exam – I scored 320 on my first attempt. There were a few easy questions which I didn't get right because I simply didn't know how to answer them.  Should have I studied more seriously, I probably PASSED.
4. Juggling too many things
I thought I could handle everything at the same time.  Yes, some of us may be good at multi-tasking, I believed I am good at it too, but when it comes to exams like CMA, you cannot take chances.
Failing an exam means more resources required – time, money and emotions.  I failed to assess my priorities, I never wanted to give up any of them.  I thought I could manage like always did but I didn't – I UNDER-PERFORMED in everything I did. I was all over the place and was so STRESSED!
If you are currently preparing for an exam part and you are guilty of any of the above, gather yourself and get back on track; it's not yet late.  Keep your eyes focused on your goal.  If you feel you aren't ready don't hesitate to re-schedule the exam.  BETTER DELAY THAN FAIL.
Note from Stephanie
Joan, thanks so much for your candid sharing on your first attempt. I can see how candidates fall so easily in any of these pitfalls. As you said, they can be overcome, either by discipline, or simply by not underestimating the difficulty of the CMA exam.
320 is pretty close especially if you've experience all of the above! I am really glad you've taken a good thought and identify several ways of improvement. I have a good feeling that you'll make it next time.