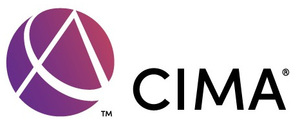 We cover the number of exams required in the CIMA exam structure post, but since this is one of the most frequently asked questions, I'd like to explain it slightly differently here.
(CIMA in this website refers to Chartered Institute of Management Accountant. For Certified Investment Management Analyst, please click here.)
How Many Exams in CIMA?
The answer could be different depending on your education background.
Scenario 1: Candidates without a relevant bachelor degree
For those who don't major in accounting, commerce, business, management and finance, or those who didn't choose to go to universities, CIMA has a track for you to get started.
You will need to take a course and 4 exams in order to obtain the Certificate in Business Accounting (Cert BA). In the UK, this is formally recognized as an alternative to university degree, although most people take Cert BA for the ultimate goal to become CIMA qualified.
Once you pass all the 4 exams, you may want to continue the CIMA journey, as shown below.
Scenario 2: Candidates with a relevant bachelor degree
For those who do have relevant major, you can go straight to the Professional Qualification. Professional Qualification is official name of the "CIMA Exam" as we know it.
There are altogether 12 exams:
9 objective tests from 3 exam topics in each of the 3 levels
3 case study exams, one in each level
Scenario 3: Candidates with a Master's degree in Accounting or MBA
These candidates can choose to skip the first two levels of the CIMA exam by taking the CIMA Gateway exam. You can see this exam as a bridge between the master's degree and the last level — the Strategic level in the CIMA exam.
If one successfully passes the CIMA Gateway exam, he/she only needs to take 4 exams:
3 objective tests from 3 exam topics in the Strategic level
1 case study exam in the Strategic level
Conclusion
Here is a chart showing the number of CIMA exams required in each scenario:
How many exams in CIMA for you?
4 (Cert BA) + 12 (Prof Qualification)
MBA/Master's in Accounting *
* The candidate must pass the CIMA Gateway exam to qualify for this fast track.

For Your Further Reading