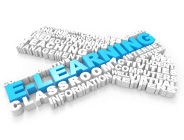 Are you thinking about taking a CMA prep course in live classes or as online self-study? Here is a pros and cons, as well as my personal opinion.
Pros on Live CMA Classes
There are benefits of taking a CMA prep course in a classroom setting. You get to meet other candidates who can potentially be great study buddies. It is easier to interact with your peers and lecturers, and is especially helpful if your lecturer is able to go through the concepts with you in person.
Limitations
1. Quality of Lecturer Not Guaranteed
In reality, these live classes may not be as ideal as one might imagine. First of all, it is not easy to actually form study groups with fellow students, because of various commitments, and that people just don't know (and trust) each other in the first place.
This comes from first-hand experience when I attended a live class for my CPA exam, as well as from numerous readers asking for help in getting study buddies when they are already taking a local class.
More importantly, the quality of lecturer is not guaranteed. Most of these live classes use CMA prep course materials from major providers (mostly Wiley, but also Hock and Gleim) and hire people as lecturers. They are mostly junior accountants who want to earn extra income from part-time jobs in the evening and weekend.
There are obviously some great lecturers out there, but the majority of them are – to put it bluntly – no better than you, other than the fact that they may have obtained the CMA certification a couple of years earlier.
This is a typical email I got from a reader:
Dear Stephanie, thanks for your mail. My story is very sad. I had joined CMA in Jan 2013 and till today I have failed 2 times and little bit demotivated as to how to proceed further.

Please let me know shall I proceed with X only and should not buy any other review course, or I should take coaching again from any institute and then I should sit in the exam. I had taken coaching but unfortunately I didn't find that good and everything I had to prepare my self which I did but unfortunately failed so by changing review course I can pass?"

(X refers to an Indian coaching institute whose name is hidden for protection of its reputation)
Sometimes, instructors may even lack integrity as shown in this sharing from a reader:
Dear Stephanie

I started to study indeed because I'm planning to enter the exam in May. I was surprised that CMA topics are the same that I studied in the faculty of commerce.
Yesterday I compared the material written by our instructor (in CMA preparation course) with The Accounting Principles Book written by Weygandt Kieso Kimmel (which I took in commerce classes) . It was identical in text. It is obvious that my instructor copied and pasted that in…

Actually I regret that I didn't study by myself. Anyway I would be pleased to be on your CMA newsletter. It makes me feel better."
Fellow reader Yasin also left a comment asking for help, because he didn't understand Part 1 concepts even after taking a local private coaching class.
I got emails and comments like this on a weekly basis. The list goes on and on.
2. International Candidates: The Issue of Learning the Materials in Local Language
One of the major reasons of students taking a live class is that the course is taught in their local language. Although I agree that it is most efficient to learn in a language you are most comfortable with, bear in mind that the US CMA exam is available in English only (except in China, where the exam is available in Mandarin).
By mixing the learning experience in two languages, you are not as familiar with the technical terms as you could have. In my opinion, by not hearing and using enough of the terms in English, you worsen your disadvantage of being a non-native English speaker. This is why many international candidates cannot complete the test on time because they take too long comprehending the questions in English. They didn't realize this issue until the exam day. It was clearly too late.
Conclusion
There are obvious benefits in taking a live CMA class. However, you must do extensive research on the quality of the lecturer you will be getting. Do they have passion in teaching? Do they know the materials? Do they care about their students? Or are they mediocre part-timers who try to earn a living on the side.
If you are not sure, I would stick with CMA online coaching or self-study courses, because all lecturers in the major online courses have extensive experience in both accounting and teaching, especially in professional exams.
They help people pass the CMA exam on a global basis, not just in your local community. If they don't deliver excellent products, people (like me on this site, other bloggers and forum members) write about it so they always work hard to maintain the good standard. There are links on these providers at the bottom of this page.
If you are a non-native English speaker, I understand the frustration of going through the tedious studying, and it is very tempting just to sign up for a course that would go through all materials and multiple choices in your local language.
For most candidates, this would be a mistake.
I would do the opposite and take the opportunity to immerse myself in English as much as possible. If you don't understand the accounting terms, learn them; if it takes too long to read an English paragraph, start reading the New York Times or Wall Street Journal to improve your reading and comprehension. If writing is an issue, start writing your journal in English today.
It takes time, courage and commitment. But it's worth it.
Improving your English ability makes sense for your short term goal (passing the CMA exam) and long-term aspiration of becoming a respected accounting professional in your country and beyond. Ultimately, the purpose of getting a US qualification such as the CMA is improve your international profile, your mobility and chance to work anywhere in the world.
My Blogger's Experience
Did Yen choose live coaching class or self-study at the end?
If You Really Need CMA Online Coaching…
I'd recommend Nathan Liao at CMA Exam Academy.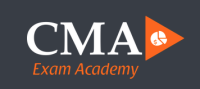 Certainly not the most affordable option out there, but this is a decent choice for those who look for 1-on-1 CMA coaching online. I also like the 12-week program and his weekly accountability coaching via email. Check it out today!