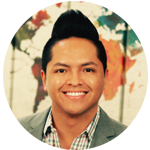 CMA Coach and CMA Exam Academy are launched by Nathan Liao, a graduate of the University of Phoenix's South California campus, and a CMA certificate holder since 2010. His latest corporate job was a controller at a company in Southern California.
Disclosure: The I Pass Team may earn a small amount of compensation if you purchase from our links; our team uses these revenues to maintain the site and produce awesome free content just for you!
He is now running CMA Exam Academy full time with students from over 25 countries. If you are wondering whether or not this review academy or coaching is right for you, then I hope to answer those questions for you in this post.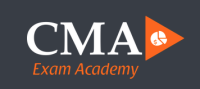 CMA Exam Academy: Live Coach over the Internet
Now, let's dig into CMA Exam Academy and what it offers. This is a live coach over the internet. There are going to be some benefits to this, depending on who you are, where you are, and what your study and review needs are. Let's explore more.
You may have read my post on why I prefer self-study courses to live classes in non-US countries. The main issue is that it's hard for anyone to track the quality of the instructors. Also, many teachers in the local language and candidates are caught off-guard when hit by the lengthy, complex questions (in English) in the actual exam. This is one likely reason for low CMA exam pass rates in certain countries and areas of the world.
CMA Exam Academy is the answer to those who need guidance and flexibility in their CMA journeys. Nathan offers customized coaching and support, and you can get this at the comfort of your home. In short, it's a live coach, but you can do it all virtually so location is not a hindrance.
How does it work and what does it include?
CMA Exam Academy Product and Services
The course has an online study structure broken down by week over 12 weeks (13 weeks, including the introduction). It is designed based on his experience in running CMA coach and the kind of struggles he knows a candidate would face. This personalization is good because it speaks directly to the challenges candidates may have and it shows he knows the subject matter well. Sometimes with coaches who advertise themselves online, you don't really know their background or how qualified they are
It comes with video and audio lectures, online test prep and his own interactive textbooks.
All coaching is done in three ways: Via email, Q&A below each video lesson inside the course, and via the private group that they have. Every question is answered within 24 hours and includes complete explanations on excel spreadsheets.
About Nathan Liao
As I said above, Nathan Liao is the founder and owner of CMA Exam Academy. Let's take some time to learn more about him. It always pays to research who is behind a particular course or program so you know that you can trust the material. Nathan started this business on October 1, 2014.
He had been blogging about the CMA exam for a few years, attempting to help other people with their CMA prep. The business was a natural extension of this desire to help others pass the CMA exam easier. Nathan says, "A friend of mine gifted me his formula for pre-launching offers. I used it to test the waters and gauge interest for test prep among the subscribers I already had on my blog."
On his own site, he describes himself as a Certified Management Accountant earning six figures, and that he can teach you to do the same. Granted, much of his earnings are likely from selling his course now, and not from actual CMA duties, but he did work as a successful CMA prior to that and clearly shows passion for the subject. What are his credentials?
Education and Work Experience
Nathan has an undergraduate degree in Accounting from the University of Phoenix. Additionally, he wasn't enrolled in their popular online program but rather attended one of their campuses in Southern California. He obtained his CMA designation in 2010.
Finally, he also claims he scored 420 in Part 1, and 360 in Part 2 on the CMA exam.
Furthermore, he says he began his career in the accounting field as a clerk back in 2001. Later, he moved up the ranks until at 25 years old he was promoted to Corporate Controller at a multi-million dollar company in Southern California. He says, "I know firsthand that the knowledge gained from the CMA designation helped me thrive as a Management Accountant."
So, he's been there and done that and his guides and coaching are meant to help you do the same. Let's look at the pros and cons of his Academy and related coaching.
Pro
1. Unique 1-on-1 Coaching
This is the most unique (and best) feature offered by CMA Exam Academy, in my opinion. You won't find this level of 1-on-1 coaching in many other study courses, so it is highly valuable.
Similar to CMAexcel's instructor mentoring feature, Nathan answers questions by weekly live call or email.
What's different is that Nathan tracks the videos his students have watched, as well as tracking the weekly assignments they have to turn in to him. When weekly assignments are not turned in, he emails each one as a follow up until they turn them in. Think of it as a live instructor but over the internet.
Nathan also sends them weekly emails on topics to be covered in the upcoming week. He believes that these two features are more effective in keeping students on track and accountable to finish and take the exam.
2. More Video Lectures
CMA Exam Academy has more than 100 hours of video lectures. This is considerably more than Hock (~60 hours), Gleim (~40 hours) and Wiley CMAexcel (23 hours).
These videos are 100% mobile-friendly, available until you pass and you get updates automatically. If you are a candidate who learns really well from video lectures, this could be a big selling point for you.
3. I like the Interactive Textbook
As you see in the video, the interactive textbook is a great way to minimize the disadvantages of electronic books. There are features such as highlighting, adding bookmarks and comments, with embedded little quizzes through the book makes it a lot more fun and effective to read. Some people just really like (and need) to have their study material physically in their hand. This interactive textbook is kind of the best of both worlds.
Another cool feature is that students can ask Nathan questions directly. By using the Comments feature, he gets emailed every time a student posts a question and he responds back right on the same spot making it a truly interactive reading experience.
4. Audio Review Available
This is also quite unique for CMA review course materials. These audio lectures are in essence the audio versions of the video lectures. This provides flexibility and another form of studying since many people prefer to listen and study on the go. Students can download these files and take them with them wherever they go.
5. 100% Refund if Not Pass the First Time

This is what Nathan offers: Pass the first time or 100% refund. To me, it's equally attractive to the options offered by Wiley and Gleim (they offer free trials with no initial commitment), and certainly better than Hock. There's really no risk involved in a 100% refund policy. You pass or you get your money back. Simple!
So, maybe all that sounds great to you but we still need to be thorough and look at the cons.
Cons
1. Competitors are More Established
I admire the fact that Nathan launches his own coaching as a young CMA, but at the same time, I have a lot of faith in Dr. Gleim who is a renowned professor at the University of Florida and has been teaching CMA, CPA and a few other certifications for over 40 years.
Doug Clinton from Wiley CMAexcel is an accomplished professor at Northern Illinois University serving on the ICMA Board of Regents (regulators of the CMA exam).
When I watch the videos more closely, it is clear that the experience and expertise does make a difference. For example, Nathan typically talks about the "how" in the video. Instead, Amy Ford (Gleim lead instructor) explains the "why" behind the concepts. It makes one feel comfortable that Amy understands the concepts inside out to be able to articulate the explanation at a deeper level.
2. I don't Agree with the Pass Rate Definition
You will see from the front page that the pass rate of "other courses" is 45% vs CMA Exam Academy at 72%.
I find this quite misleading because 45% is the overall pass rate in 2016 (latest figure). This calculation counts every candidate, including those who didn't take any review course, as well as those who did take courses including CMA Exam Academy. This number cannot be compared to the 72% figure.
For your information, this is how different course providers define their pass rates:
Nathan said:
I calculate my pass rate as "number of students who passed the exam divided by total number of students who took the exam", not by number of students who "completed" the course.
Wiley CMAexcel states that "8 out of 10" candidates who took their courses passed. This is how CMAexcel calculates the pass rate:
We have been measuring our students' pass rates since 2013. The pass rate is calculated as the number of parts passed divided by the number of parts completed."
Surgent reports a pass rate of over 80% (without further explanation). Gleim and Hock do not have the tradition of disclosing pass rate information. Again, it's important to have all the facts and look at everything in perspective.
6. Pricing a Tad Higher than Gleim and Hock
Even when you apply the discount code, the CMA Exam Academy is priced at $1,324 vs $1,124 at Gleim and $1,099 at Hock.
The higher price may still be attractive if students prefer a virtual live course experience.
CMA Exam Academy vs Wiley CMAexcel
Back then when Nathan used Wiley's product as his teaching materials, people asked for a comparison. Nathan has since launched his own product, but I keep the comparison for reference:
CMA Exam Academy
Wiley CMAexcel
Main lecturer
Nathan Liao, CMA
Former corp controller/ Entrepreneur
Doug Clinton, CPA, CMA, PhD
Professor at NIU
Textbook developed by
Nathan
The Wiley Team
Individual coaching
Email with Nathan
Email with lecturers
# hours of videos
100+
 23
Study planner
Fixed schedule for 12 weeks
Online and personalized
Progress tracking
Weekly with Nathan
Online
Live support
Exam Formula Guides
Audio review
Access until you pass
Free trial /14-day guarantee
Flashcards
Free shipping of books (if required)
Readers' Questions
1. I like the idea of the 12-week program, but what if I need to postpone the exam due to various commitment?
The program is flexible enough that if a student needs to postpone the exam, Nathan can reset their program and start from the beginning or from any week of their choosing.
2. What's the difference between Deluxe and Complete course?
They are the same. The complete course is the single-part version at $797. The deluxe package is two-part version at $1,394, or $797 x 2 – $200 bundle discount.
Conclusion: Who Should Use the CMA Exam Academy?
So, here's the magic question, right? Is this review course right for you? I believe that there are different types of review courses out there because there are so many different types of people and we all learn differently. What's right for you may not be the best choice for someone else. It's all about assessing your needs and the way you learn best, and then researching the best course for those needs.
If you have the discipline to:
study on your own
rely on the performance tracking tools to identify weaker areas and manage progress
prefer a more established provider in the market…
… then Gleim, Wiley, and Hock have good offers.
My CMA Exam Academy Recommendation
CMA coach's CMA Exam Academy is a good option and the only one with one-on-one coaching on the Internet. For non-US candidates, in particular, I believe this is a better offer than your local private coaching. However, I still find Gleim to be a more thorough option for the price. Gleim also offers coaching, mentoring, and they can do it by phone or email. Say CMA Exam Academy is fine and it will help you pass, but it's not my favorite course.
Further Reading: