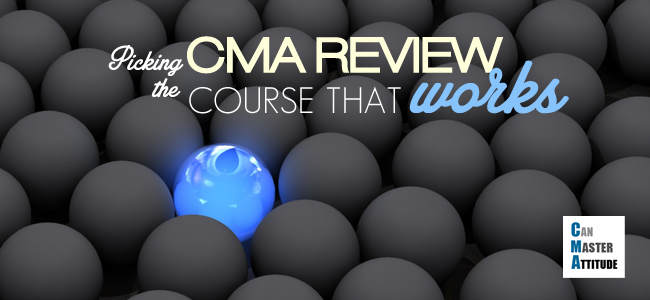 Here is my analysis of the pros and cons of CMA review courses in 2018 based on readers' experience and comments from major accounting forums.
Let Me Find the Best CMA Review Course for You!
I don't believe in people who say their study materials are the absolute best, because different courses suit candidates with different backgrounds and learning styles. I am however confident that you will find one that suits you the best here.
| | | | | | |
| --- | --- | --- | --- | --- | --- |
| | | | | | |
| IMA Licensed / Strategic Partner | | | | | |
| Video/Audio-Visual | | | | | |
| Test Prep Software | | | | | |
| # Practice Questions | 2,900+ | 1,850+ | 2,245 | 2,500+ | 2,500+ |
| Performance Tracking | | | | | |
| Audio Review | | | | | |
| Customer Service | Personal Counselors | Technical support only | Email support | Technical support only | 1-on-1 coaching |
| Free Trial | (Unit 1) | (14 days) | Software trial | (demo) | |
| Access Time-limit | 18 months or until you pass* | 12 or 24 months | Unlimited | Unlimited | 12 or 24 months |
| Money-Back Guarantee* | | | "You pass or we pay" | | |
| Pricing (2-parts) | $1,124 (w discount) | $1,800 | $1,249 | $599 | $1,324 (w discount) |
| Pricing (single-part) | $750 | $1,255 | $574 | $339 | $757 (w discount) |
| | | | | | |
| Recommendation & Analysis | | | | | |
* Conditions apply. Please check with the respective providers for details.

Detailed CMA Review Course Comparison
Gleim CMA
Gleim is one of the most popular CMA review courses available and is especially preferred by those who study on their own.
Pros
Very established; one of the earliest providers of CMA review course (as well as for CPA, CIA, and EA).
The Gleim CMA Review System offers an integrated learning approach with audio-visual presentation, test prep software in both various modes, audio review, textbooks, essay wizard and an online study tracking system called Gleim online.
Most comprehensive practice questions with exam mode that closely simulate the real exam you will encounter at the Prometric center
The free trial for one study unit and money-back guarantee is very attractive.
Cons
If you have no accounting background, it may be tough to follow (but if you have basic knowledge in accounting e.g. taken one or two introductory classes it should be fine)
The traditional version doesn't have video lectures and access until you pass guarantee.
Recommendations
If you have some accounting background and are the type of candidates who learn from practice i.e. doing lots of practice questions, I have no doubt that Gleim is the best for you.
You can get a more detailed evaluation and (and discount link) of Gleim CMA Review here.
Wiley CMA Review (CMAexcel Course)
Wiley offers two versions of CMA review material. This is the premium "integrated review course" with 21 hours of video instruction, interactive online study planner, performance tracking, final review, text books and test prep software (known as the test bank).
Pros
I really like the Professor Douglas Clinton, the lecturer in the video. He is knowledgeable and at the same lively teacher. You can tell that he is an active and well-liked professor (and indeed he is).
The interactive online planner is very useful in helping you to plan for the study, and keep you on track.
The 14-day free trial gives you full access to the entire course.
Cons
The practice questions in the test bank are not as complex and comprehensive. I personally prefer tougher practice questions to get me fully prepared for the exam.
Most expensive option.
Recommendations
If you are a fan of CPAexcel or that you learn best by watching videos, definitely your best pick.
You can get a more detailed evaluation (and discount link) of CMAexcel here.
Wiley CMAexcel (CMA Learning System)
This is the self-study version, also commonly known as the "IMA study materials", because the content was previously developed and distributed by the IMA.
Pros
The notes are clear, precise and easy to read.
I feel like the authors really want to teach (versus just want you to pass) through the book, and I actually quite enjoy reading most of the sections.
Cons
The practice questions in the test bank are not as complex and comprehensive. I personally prefer tougher practice questions to get me fully prepared for the exam.
Still relatively more expensive
Recommendations
The textbooks are easy to read and are organized. Strictly in terms of learning experience, I actually prefer Wiley to Gleim and Hock (although a few of my readers like Hock better). In terms of test prep software, we all think Gleim give us more comfort to pass the exam.
Hock CMA
People may not have heard about Hock outside of CMA review courses but they are quite popular among international candidates.
Pros
Great notes that explain the concepts well with classroom recordings.
Unlimited access.
Cons
Practice questions are good but coverage is not as wide as Gleim's.
No interactive online study planner.
Recommendations
If you need more explanations on the concepts behind the topics covered in the CMA exam, but find Wiley too expensive, Hock could be a good alternative. If you need more practice questions, you can get Gleim or Exammatrix as a supplement.
 (Formerly
Surgent CMA Review (Formerly Exammatrix CMA Test Prep)
Surgent is an accounting test prep developer that prides itself on a unique offering — a software that learns from your answer.
Pros
The ASAP (adaptive learning) technology that analyses your weakest areas based on the performance of each study session has a lot of potential.
There is a money-back guarantee as long as you are a "good student" (parameters include how much time you spend on the questions, and % of questions done correctly at the end).
Cons
Most readers comment that the book is not as comprehensive.
Fewer features e.g. no video lecture, audio review, and flash cards, although this is somewhat reflected in the lower price.
Recommendations
A good choice for those who know the exam content materials but need to a test prep software for exam preparation. It is also a great choice of supplement if you are looking for an additional set of practice questions.
CMA Exam Academy
CMA Exam Academy is a relatively new and unique offering by Nathan Liao, a controller-turned-entrepreneur and founder of CMAcoach.com. The package includes video lectures, proprietary books and test bank, and his one-on-one coaching via call or email.
Pros
The coaching and support are highly personalized with weekly live coaching calls with Nathan. As far as I know, this is a unique offering
100+ hours of video and audio lectures
Guarantee: Pass the first time or 100% refund
Cons
Expensive — same level as Wiley CMAexcel Nathan has lowered the price by $200 for each part so it is considerably less than Wiley's now, but still more pricey than Gleim and Hock

Course and team not as established as others
Recommendation
Great option if you are looking for a live coach offering personal support and progress tracking.
How about Becker CMA Review / Edupristine CMA Review?
Edupristine CMA Review in Mumbai  (India) offers the Becker CMA review course.
I don't generally cover and recommend local coaching courses and here are my reasons. I also have my views on Becker CMA here.
Feel free to leave any comment on questions you may have on the respective pages.
My Recommendations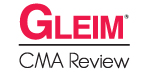 Given that this is mostly a computerized test, the thing that will make or break a review program is the multiple choice questions. I believe most candidates would agree that Gleim CMA has the best test prep software, free trial, personal counselor support, access to accounting experts… all with the Gleim Guarantee. What do you think? Drop a note here and we can discuss.