Hock International is a popular CMA Review program especially among non-US candidates.
Does Hock CMA review course suit your own learning style? Let's take a look. Disclosure: The I Pass Team may earn a small amount of compensation if you purchase from our links; our team uses these revenues to maintain the site and produce awesome free content just for you!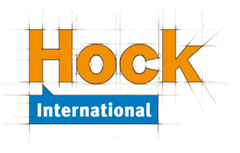 Hock CMA Product Offering
1. Hock Classroom
Video and audio reviews sold as a bundled package.
Video now available for both Part 1 and Part 2.
Goes through main point of each topic, explains concepts and walks through calculation-based questions.
2. Textbook
Textbooks are available in printable PDF. Printing version is available for additional fees.
3. Electronic Flashcards
Flashcards using the Anki platform that enables gradual introduces of new cards and avoid information overload.
4. ExamSuccess
Students can choose between Study Sessions and Exam Sessions to learn in different modes.
5. Other Products
Study plan in printable PDF format
Essay questions in printable PDF format
Mock exams in printable PDF format
Online glossary with 1,100+ accounting terms in English
Assumed Knowledge e-Book: for those who need basic knowledge in economics, statistics and financial accounting. Candidates are expected to know these topics but they are not covered in the CMA exam syllabus.
6. Hock Accounting Products
Hock offers CPA and CIA review materials, and you can learn more about these other products by visiting the best CPA review courses and the best CIA review courses.
What's Great about Hock CMA
1. Classroom Recordings Available
Live classes are held (mostly in Eastern Europe) and the recordings are used as video lectures in the self-study packages. Audio recordings of classroom sessions are also available.
2. More In-depth Explanation
Hock's notes are in-depth, clear and user-friendly at the same time. Candidates with little or no accounting background especially appreciate this.
3. No Expiry Date
Students have access to updates (including the software) for the products that they have purchased, without a set expiration.
4. Helpful Forum
A forum for Hock customers is set up for students to post questions to Hock teachers. This is different from other free online CPA/CMA exam forums where questions are answered by fellow candidates who may or may not know the  correct answer. Update: Hock no longer supports the forum.
Hock CMA Limitations
1. Test Prep Not Tough Enough?

When compared to Gleim CMA Review, some candidates find the practice questions not comprehensive enough. Specifically, the coverage is not as wide as Gleim's and there are less "tricky" MCQs to get you well prepared for the exam.
Feedback from Hock International: about 500 new questions have been added to the software, including more difficult questions.
2. Relatively More Expensive

The study bundle (textbook, flash Cards, test prep software, video + audio review, study plan, and assumed knowledge e-Book) looks similar to what Gleim is offering.
However, the premium bundle (with re-registration guarantee) is a better apple-to-apple comparison given Gleim has free trial and money-back guarantees.  If this is the case, Hock's offer at $990 is slightly more expensive than Gleim's CMA Review System ($720 with coupon here).
Hock is now among the most affordable option.
3. No Free Trial or 30-Day Money Guarantee
I will also provide details on this shortly.
My Blogger Who Uses Hock CMA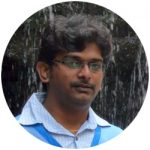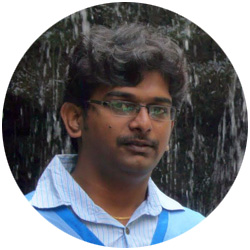 Vinoth from India used Hock CMA to prepare for his Part 1 exam, and he passed. To learn more about his experience, check out his blog here.
Conclusion
Hock CMA is a good choice if you are a non-accounting major and needs someone to explain the concept very clearly in an organized manner.
For more practice questions, you can always get Gleim Test Prep Software + Book Combo as a supplement.
Summary
Reviewed by
Date
Reviewed Item
Overall Rating