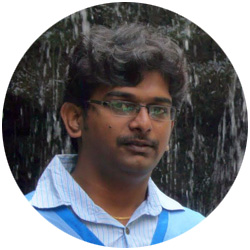 Vinoth is our first Indian CMA blogger. He documents his CMA journey every Wednesday. This is his first post.
I am Vinoth Sairam from India currently living in Chennai. Let me introduce myself, why I choose CMA as my professional course, and how I find out which is the best institute for CMA coaching.
I am an MBA Finance graduate with a few years of experience in Finance and Accounting. Before MBA, I completed my B.Com (Bachelor of Commerce).
Since I am a person with a finance background, this MBA is not enough to compete in my current industry. So I have decided to do some professional course which will be useful for my career growth as well as for building my knowledge in my field.
If you take a professional course in India, most people would say CA (Chartered Accountant) or ICWA (cost and work accountant). But doing this course amid my working schedule would be quite tough to do. Also, it is not possible for someone with my background to go through Article ship and CC writing. I won't say it's impossible, but it is a bit difficult in the industry I am working in.
So I have decided to look for some courses that will give professional accreditation as well as enhance my knowledge base. In this case I come to know that CMA is one of the best courses: it will provide professional accreditation; at the same time, the level of subject knowledge covered in the syllabus is superb.
Also, the way of approaching exam and study methodology is easily adaptable to this generation. Compared to other courses, IMA provides more flexibility in having testing centers all over the world except for a few countries.
In conclusion, I have decided to go for CMA for the below-mentioned reasons:
Global value for certification;
In-depth subject knowledge;
Flexibility in exams/studies approach.
We can talk a lot at this point, but I have highlighted the ones that are most important in my opinion