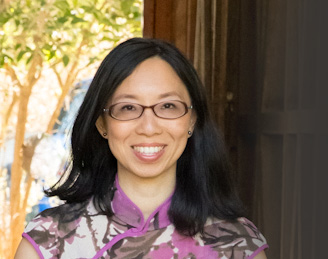 My name is Stephanie, Wiley author and person behind this site.
This website mainly covers the Certified Management Accountant Exam (CMA Exam) administrated by the IMA in the US.
As I got more questions on CMA vs CIMA,
I decided to put together a series of posts for better background information and comparison.
For now, we don't have a specific newsletter for aspiring CIMA, but I hope information and links below will serve as a good start towards your CIMA journey.
CIMA Exam Prep Resources
Follow the steps and learn about the CIMA exam application process, educational and experience requirements, curriculum and format, CIMA review course recommendations, study plans and finally, study tips and exam taking strategies on the exam day.

What does CIMA stand for?
CIMA stands for a number of associations on the Internet. In the world of Accounting and Finance, there are:
Chartered Institute of Management Accountants
Certified Investment Management Analysts
In this website, we cover the former, which is related to management accountant. This designation is more popular in the UK, Europe and Commonwealth countries.
Certified Investment Management Analysts is an up and coming certification for investment managers. This is a "US style" professional exam and focuses on the finance side. Because of this, this CIMA is covered in our other website: IPassFinanceExams.com.
What is Chartered Institute of Management Accountants?
Chartered Institute of Management Accountants is the largest management accounting association in the world.  It is headquartered in the UK, and therefore, is the default management accounting designation in UK, Europe and commonwealth countries such Malaysia and India.
CIMA was established in 1919, around the same time when AICPA was founded. It will be celebrating its 100th anniversary soon!
Chartered Institute of Management Accountants Qualifications
The CIMA now offers the CGMA certification. This was initially formed as a joint designation between the AICPA and CIMA, but has now evolved to be the main CIMA certification with a special route for AICPA members to also get this designation.
If you are from US, Canada and South America, please click here to learn how to become a CGMA via the AICPA membership.
If you are from UK, Europe, Middle East, Africa and Asia, please continue reading.
How to Become a CGMA (Non US/Canada Route)
The CGMA journey takes at least 3-4 years: pretty long when compared to that for the US CMA qualification. However, there are professionals who value the completeness and thoroughness of the training. Please take a look and see if you are ready to jump:
1. Obtain the Certificate of Business Accounting or Equivalent
The CIMA encourages candidates with all background to work towards the CGMA designation. For those who do not have accounting background or a bachelor degree, they can sign up to a CIMA-led program and obtain their Certificate in Business Accounting. This certificate is well recognized in UK and Europe, but generally not in the US.
For those who has relevant background, they can go straight to the next step if they have:
MBA or a Master's in accounting
Bachelor degree in in accounting, finance, business, commerce and management
Chartered Accountant qualification, or is a member of the International Federation of Accountants
Other relevant accounting qualification that can be used to waive this requirement (click here )
2. Sign up for the CIMA Professional Qualification program
The program mainly consists of:
the CIMA professional exam: 3 levels with 12 exams in total
relevant work experience
Please click on the "CIMA exam syllabus" and "CIMA exam structure" below for more information.
3. Plan, Prepare for and Pass the CIMA Exam
Check out the following frequently asked questions before deciding whether to go ahead: