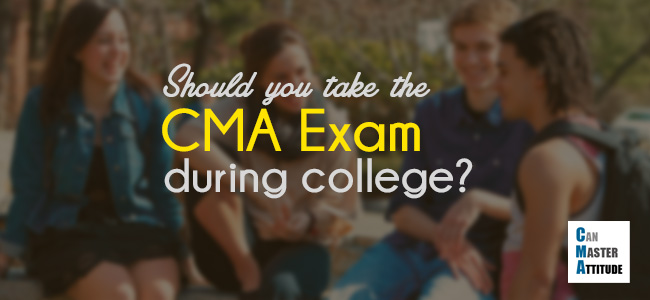 I've got more questions lately from students who are interested in getting the CMA certification, and specifically on whether it makes sense to take the CMA exam as student candidates. Here are my thoughts together with sharing from fellow young candidates.
Please find below the text version for your reference.
The Advantage of Taking the CMA Exam Early
According to data from IMA, 23.9% of CMA candidates globally are students. (source: SF Magazine, August 2015). Why do people choose to take this exam early?
1. Stronger Ability to Memorize and Retain Information
It isn't surprising that your ability to memorize and retain information is much better at a younger age.
As we graduate, our book-smartness starts to depreciate, due to age as well as the fact that we have lots of things to take care of in our daily lives. Imagine the extra things you need to handle on spouse, kids, loans, mortgage, household chores, bosses, colleagues, clients, work projects… you won't have much brain cells left for studying.
2. It's Easier to Find Mentors at School
Hallie D'Agostino, a student who took the CMA exam during college, told us how her mentor, Professor Wendy Tietz, was intrumental in helping her get through her studies.
It is often easier to find mentors at the college environment, versus the commercial world where your future boss may or may not be as supportive.
3. Lower Membership and Exam Fees
Even if you don't get the scholarship, the IMA membership fee and exam fees are much lower for students. As long as you take at least 6 credit hours of courses in the last semester, you are qualified. Note that this discount will end once you graduate.
4. A Chance for the IMA CMA Scholarship
Another advantage of taking the CMA exam as students is the eligibility for the IMA CMA scholarship, which allows students to take the exam at no cost to them.
The tips in getting this scholarship is to take initiatives in IMA sponsored events at school, such as launching the IMA Student Chapter and taking part in the student case competition. If you are able to seek help from a mentor and build long-lasting relationship during the process, that would be a great bonus as well.
5. It May Even Help in Job Search
You will not obtain the CMA certification right after graduation, but you could reap the benefit simply but passing the exams. Check out this recent example from Daniel O'Laughlin:
I accepted a position with RSM LLP's business valuation practice. RSM is the leading provider of accounting, tax, and business consulting to the middle market. The fact that I passed the CMA exam while finishing the University of Denver's 3/2 accountancy program undoubtedly paved the way to an offer for a consulting position in an esteemed firm right out of college, an achievement I take a lot of pride in." – Daniel (SF Magazine, Apr 2018)
Tips: Make sure you mention the passing of the CMA exam in your resume, and be prepared to talk about the process and impact during career interviews.
6. Be the Next Hari!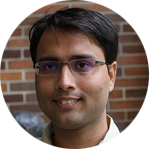 Last but not least, you'll have a chance to win the Priscilla C Payne award given only to student candidates.
One of our readers, Hari, received this prestigious award in the Jan/Feb 2017 window. Check out his story and sharing here.
Possible Limitation of Taking the CMA Exam Early
Some candidates decide not to take the exam early, and one of the main reasons is that they don't know if the CMA certification is going to be useful in their careers.
It is understandably hard for a student (without real working experience) to  be sure which career path to take. They might be very interested in a subject but then when it comes to work, it could be a completely different experience.
For those of you who aren't sure yet, delaying the decision a bit is a wise move.
Does the CMA Exam Help As One Enters the Workforce?
The benefit is obvious if you choose to get into management accounting right after graduation. The exam syllabus goes deep on costing analysis, internal controls, corporate finance and financial management, which are all interesting and practical for junior financial and business analysts.
Even if you choose audit in public accounting firm, your additional knowledge in management accounting makes you a better auditor, such as having a better understanding of clients' accounting processes through an internal prospective.
All in all, the CMA program helps bridge the gap between college and professional world.
How Do I Start?
The process is the same for all candidates (except with lower fees). You can start with this step-by-step guide here. Any follow up questions are most welcome.
For Your Further Reading
How Can I Be More Helpful?
Check out my free one-week mini-course so I can walk you through the application procedure and CMA exam prep tips in an organized manner: