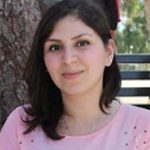 Amani is one of our CMA exam bloggers. She writes for us every Tuesday.
I am currently using Gleim CMA's printed version to study, as I always prefer to write my notes and underline what seems important to me. I also printed the summary Gleim provided for each unit. Plus, I have the audio version of the book, too. However, I'm not a big fan of it, and I don't use it much.
Gleim CMA Book by Study Unit
While studying, some people like to focus more on subjects with higher weights. But for me, I wanted to put in equal effort while focusing mostly on the weak parts, not the weights. The following is an overview of the Gleim material:
Units 1-2-3: Financial Reporting and Measurement 15%
Units 4-5-6-7: Cost Accounting 20%
Units 8-9: Budgeting 30%
Units 10-11: Performance Valuation 20%
Units 12-13: Internal Control 15%
How I Used Gleim CMA
I started with the same order of units. I finished the first three units, which were brief reviews of accounting principles and the presentation of the financial statements. It took almost 2 weeks for me. (But keep in mind that I study daily after work for 3 hours).
Then, I jumped ahead to the budgeting part because it represents 30% of the CMA exam and is one of my favorite subjects. Next, I focused on the costing units, which were relatively easy, except for unit 5, which challenged me a bit.
Unit 10 was easy to go through with simple calculations, but you need to summarize all the formulas to have a better grip on the material. Later, I finished unit 11; it was simple to understand, so it didn't take me much time.
Currently, I'm studying units 12 and 13. Although they are not difficult, I'm not great at memorizing definitions. Also, not having practiced internal controls and audit functions or even some of the information technology mentioned in those units, I find it harder to study than I originally thought. Therefore, I decided to go over them more than once.
Gleim CMA's book as a whole is not complicated and doesn't take much time to finish. Each unit ranges from 3-7 days including the end-of-unit questions.
But the difficult part is the online tests. On the first ones, I didn't score more than 60-70%, which made me frustrated and I thought my study was not enough so I went back and studied the units again. That wasn't helpful, as I only scored better in the theoretical subjects. Still, with practice, I got higher marks. I'm now at almost a 75% average and I plan to raise it up a notch.
In conclusion, the study text by itself is not enough for you to pass. You must practice questions and essays, as many as you can. After all, it's a true saying practice makes perfect (almost to be exact).
From Stephanie
Amani, I can't agree with you more on your experience. I had the exact feeling myself when I went through Gleim CMA Part 1 myself. I thought it was a breeze until I hit the practice questions, and boy, it was frustrating! As you said, things get better each time I worked on the questions. It was a great feeling to know I was slowly but surely improving.