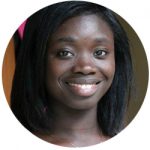 Fifa is our latest blogger from the UK. She shares her CMA journey with us every Wednesday. This is her first post.
Hi, I'm Fifa.
I just embarked on my CMA journey that I finally decided on after considering CGMA and the CPA designations. These are very different qualifications, so I'll give some background on why I initially struggled to choose between them.
CMA vs CGMA vs CPA
For me, the choice between CGMA, CMA, and CPA ultimately boiled down to two things: location and time commitment. Regarding location, I've had to think about where I would work long-term. Having moved to Florida for a 2-year period from London, where I'll most likely return, I initially doubted whether a U.S. certification would get me far once I returned to the U.K.
However, my time commitment has probably borne more weight in my choice. Having made a move into accounting two years ago when I did my master's in accounting and finance, my accounting background is not as extensive, and a CPA would simply take longer to accomplish also because, in Florida, I wouldn't be eligible to take the CPA exam with my current credentials alone.
For me, the choice of CMA has come from its time commitment being shorter than that required for a CPA, my greater interest in managerial accounting vs. financial accounting, and the fact that it's an American certificate. With it being a managerial accounting qualification, I believe it is more "portable" than a CPA, whose licensure/regulatory effects make it more specific to a market (think US GAAP vs. IFRS). Finally, with the CMA, once completed, I get significant exemptions from another UK, internationally recognized qualification should it become necessary for me to have it.
I am now two weeks into studying with Gleim. I did not try other providers. Instead, I looked at Gleim's system's content and user reviews. I particularly liked the abundance of practice questions; I knew I would have to study hard no matter what system I used, and the one that gave me the most practice got my vote.
Note from Stephanie
Fifa, welcome aboard! I'm so glad to have a blogger from the UK. It is an interesting comparison and thought process from you across the continent.
I've got quite a few UK readers, and sometimes I wonder why they are interested in an American certification. But what you have pointed out is exactly right — that for management accounting, because there are no given statutory rights, the certification is, in theory, at least, applicable anywhere. In reality, the US CMA certification is also gaining traction in countries with vastly different cultures.
Here are the related posts for my readers:
Glad you like Gleim. As you said, we need to work hard no matter what course we choose. Great sharing and I look forward to your next post.