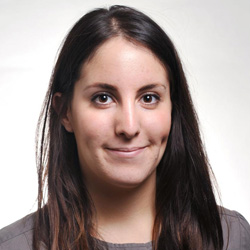 Congratulations to Susan who passed Part 1 on her first attempt! Here is the outline of her CMA journey. She will continue Part 2 but due to a big commitment in lots of things, she won't continue her blogging here. We wish her the best of luck!
Susan's CMA Exam Journey
1. Mar 1: Introducing Susan: Our CMA Exam Candidate from Texas!
Susan has been working as a management associate for two years before hearing about the CMA certification. Her first post discussed how she faced the common debate between CPA and CMA and why she chose the management accounting certification.
2. Mar 8: Getting Started With This CMA Diagnostic Exam
To gauge her existing knowledge in the exam content, she tried out Gleim's diagnostic exam. See how she did and whether she finds the free tool useful.
3. Mar 15: Why CMAexcel? Here Are My 3 Reasons
Although she tried out the Gleim diagnostics, she decided to settle with Wiley CMAexcel as her core review materials. She explains why she liked CMAexcel just a little bit more.
4. Mar 22: Technology or Paper for CMA Exam Review?
Susan wants to save trees and go paperless. Can she rely on studying and working on practice questions on computers and ipads alone?  What's the pros and cons of relying solely on electronic learning tools?
5. Mar 29: When, Where and How I Study for the CMA Exam
Susan has been started the intense phase of her studying, but she works full time, volunteer at the charity on weekends, and have a side business. How does she schedule her studying time?
6. Apr 5: A Typical Study Session with CMAexcel
A helpful post for anyone who is thinking about CMAexcel, Susan explains the features and what she thinks about this review course.
7. Apr 12: Learning from Impromptu Study Session
Susan finally met up with her study buddy Emily and got together at lunch for a study session. Did they spend the time chatting or did it turn out to be a fruitful learning experience?
8. April 19: How to Keep Your Focus While Studying
Exam is drawing near and Susan is getting the toll of reading and reviewing over and over. She attempts to find alternative ways to study, or at least keep her focus while studying.
9. May 26: Running Out of Studying Time!
A short post from Susan reporting her progress — she won't be posting until after the exam as she needs to focus!
10. July 18: Susan Passed the CMA Part 1!
Great news — Susan made it on her first attempt. She is kind enough to summarize her thoughts on the whole process, and what aspiring CMAs can learn from her experience.
The CMA essay is a big part of the testing, and here are tips that candidates may find helpful.
Stories from Our Other Bloggers
Check out the experience of fellow readers / candidates around the world!